vermiete Single Unit 30419 Hannover ideal für Airport HAJ
Single Unit 30419 Hannover ideal für
Airport HAJ


Beschreibung: Single Unit 30419 Hannover ideal für
Airport HAJ


affitto Attico mansardato con splendida vista su Hannover
1br - ACCOMMODATION SET IN
TRANQUIL Hannover Long Let (Herrenhausen)
1BR / Apartment available
1 cosy condo 30419
Burg Herenhausen
Appartement
장기 렌탈
하노버시
(Herrenhausen (Hannover HAJ)
Single Unit
Compact Studio Hannover Herrenhausen EBK/Stellplatz
Stöcken-Leinhausen-Herrenhausen-Vinnhorst-Nordhafen
Apartment - Wohnung 30419 Hannover
bestens für HAJ
ALQUILO APTO AMUEBLADO 1 DORMITORIO
Hannover
Appartement
À louer Appartement dans Hannovre
Prix: EUR 449 / par mois
Chambres: 1
Taille: 25 m² / 286 ft²
Appartement T1, dans une petite résidence
neuve,
au 12 rue de Innersteweg 30419 Hannovre
(Hôpital, lycée, collège à
proximité).
Cuisine ouverte dans le salon avec air conditionné,
1 chambre climatisée, SDB
équipée de douche, WC appartement au 4ème étage,
sécurisé par le complexe du
Burg-Sicherheits-Schloss,
y compris le local à vélos
Adresse: Innersteweg, Hanovre,
Allemagne
ACCOMMODATION 1 BED FLAT/ APARTMENT SET
IN TRANQUIL
the notice
period is excluded for both sides for 24 months
eminently suitable for 1 person
- Very
light, calm guest room
- Joint use of the kitchen, bathroom and washing machine
- Located in
the city (Innersteweg 12)
- Price pcm excluded electricity
☎ 0049 511 45 9
15 21
Kaution, Nichtraucher bevorzugt,
Miete zuzüglich Nebenkosten
Attraktiv und chillig wohnen - am westlichen Stadtrand
nur 3 min zum Schnellweg und BAB
Die Nähe zu den königlichen Gärten bietet Naherholung vom Feinsten
und eine
hervorragende Verkehrsanbindung
zum Flughafen HAJ Terminal nur 10 min
macht die Lage
zusätzlich attraktiv
div Landschafts Master von Korea bis Ostfriesland wohnen
bereits
in der Anlage - ideal zum kommunikativen Austausch
mit den Kommilitonen der buddelden Zunft
Die Umgebung wird durch ruhige
Einfamilienhäuser+gepflegte Wohnanlagen geprägt.
Studio 1 chambre tres beau
30419 Herrenhausen 1-Zimmer Wohnung
Have a
great day stay quiet + save
mail on ss58@protonmail.com
______________________________________
If you're interested, please get back with us
asap
Die Wohnung verfügt über ein Duschbad,
voll eingerichtete Küche,
Flur und
Großfenster für optimales Tageslicht
Die Wohnung befindet sich im 4. OG eines modernen
Mehrfamilienhauses
Die Kaltmiete beträgt 449, 00 EUR,
hinzu kommt eine
Nebenkostenpauschale
für 1 Person 121, 00 EUR
für 2 Personen 169, 00 EUR
die
Heizkosten sind inclusiv
der Strom hat eigenen Zähler
The room is modestly furnished
with all amenities such as:
central air conditioning and heating, I bathroom and Toilet,
Fully equipped kitchen.
Easy access and transportation options are numerous.
This
apartment is available for long term rental and its
a very quiet place to stay that is
convenient to public transportation. Etc..
The listed prices include all taxes.
The
monthly flat fee needs to be paid per bank transfer
latest until the first of the month.
The
first flat fee falls due on the first day of the reservation
and has to be paid
per
bank transfer.
Credit cards don't be accepted.
The energy costs (electricity)
are invoiced separately
Servus und Grüß Gott
Keine Haustiere gestattet.
0049 511 45 9 15 21
KONTAKT:
Vorzugsweise per Mail - schnellstmögliche
Rückantwort wird garantiert
mail on
ss58@protonmail.com
> Besichtigungen sind
kurzfristig und nach Absprache
> auch gerne am Wochenende möglich.
> Zur
Anmietung erforderliche Unterlagen:
> - Mieterselbstauskunft (erhalten Sie von uns),
>
- Mietschuldenfreiheitserklärung vom jetzigen Vermieter,
> - Gehalts-/Einkommensnachweise,
> - Kopie vom Personalausweis / R.P. / Passport
> Other information:
>
- The offer is free of commission
> - Minimum lease term 24 months.
> -
Non-smoking apartment
> - No pets please
> - Documents required for tenancy
application:
> passport copies proofs of income of each applicant
Single Unit 30419 Hannover ideal für Airport HAJ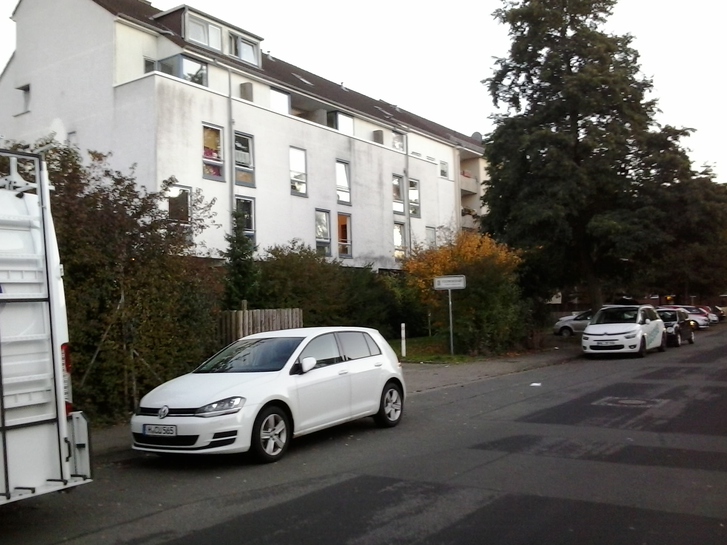 Single Unit 30419 Hannover ideal für Airport HAJ
---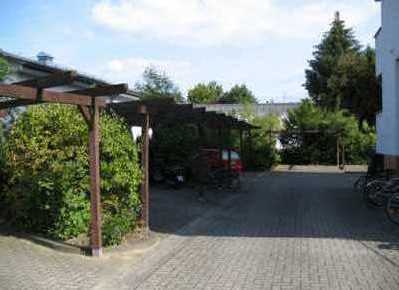 Foto 2: Single Unit 30419 Hannover ideal für Airport HAJ
---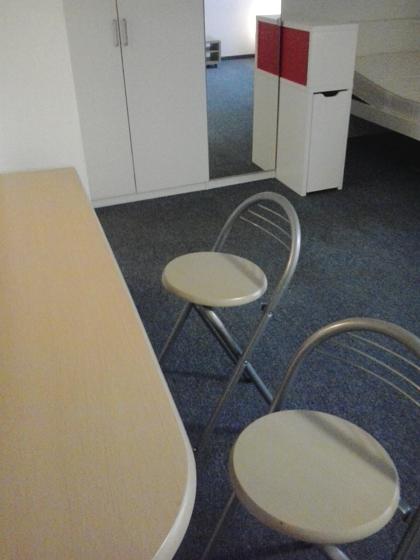 Foto 3: Single Unit 30419 Hannover ideal für Airport HAJ
---
Foto 4: Single Unit 30419 Hannover ideal für Airport HAJ
---
Weitere Inserate: Single Unit 30419 Hannover ideal für Airport HAJ
Foto
Beschreibung
Preis
vermiete: Single Compact Unit D-30419 Hannover
Single Unit Compact Studio Hannover Herrenhausen
EBK/Stellplatz
Nähe Continental Headquarter


Stöcken-Leinhausen-Herrenhausen-Vinnhorst-Nordhafen

Apartment - Wohnung 30419 Hannover be


449
vermiete: Whg ideal für Airport HAJ
Single Unit Compact Studio Hannover Herrenhausen
EBK/Stellplatz


Stöcken-Leinhausen-Herrenhausen-Vinnhorst-Nordhafen

Apartment - Wohnung 30419 Hannover bestens für HAJ


Buongiorno


449
vermiete: 1 Zimmer Whg Appt ハノーバー 30419 Hannover
Single Unit Compact Studio Hannover Herrenhausen
EBK/Stellplatz


Stöcken-Leinhausen-Herrenhausen-Vinnhorst-Nordhafen

Apartment - Wohnung 30419 Hannover bestens für HAJ


Buongiorno


450
vermiete: CASLANO: 3 LOCALI SEMINTERRATO COMPLETAMENTE ARREDATO CON POSTO AUTO
Affitto appartamento semiinterrato completamente arredato:


-spazioso salotto / sala da pranzo / cucina (27m2)
con due grandi finestre, divanoletto, TV, mobile a cassetti,
tavolo allungabile,


1040
vermiete: bachelor studio 30419 Hannover Long Let Lease
Gruezi

Buongiorno,

Appartamento A
Hannover

1BR / Apartment available now



Diese gemütliche, kleine Single Wohnung befindet sich

in dem beliebten Stadtteil


449
vermiete: Wohnung D-30419 Hannover ideal für Airport HAJ
Single Unit Compact Studio Hannover Herrenhausen
EBK/Stellplatz


Stöcken-Leinhausen-Herrenhausen-Vinnhorst-Nordhafen

Apartment - Wohnung 30419 Hannover bestens für HAJ


Buongiorno


449
vermiete: Master Apartment Hannover



Die Wohnung befindet sich in der 1994
errichteten,
modernen Wohnanlage,

30419
Hannover Nordstadt

Single Unit Compact Studio


1-BHK Single Studio furnish


450
vermiete: Single Compact Unit Hannover Herrenhausen
Stöcken-Leinhausen-Herrenhausen-Vinnhorst-Nordhafen

Apartment - Wohnung 30419 Hannover bestens für HAJ


Buongiorno,

This may be your perfect place

If you are looking for a v


449
vermiete: Single Compact Unit 30419 Hannover
Single Unit Compact Studio Hannover Herrenhausen
EBK/Stellplatz


Stöcken-Leinhausen-Herrenhausen-Vinnhorst-Nordhafen

Apartment - Wohnung 30419 Hannover bestens für HAJ


Buongiorno


449
vermiete: Single Compact Unit Leipzig Markranstädt
Buongiorno,

Appartamento




ACCOMMODATION 1 BED FLAT / APARTMENT

1 ZKB mit
direktem Zugang zum Parkhaus

349 EUR + NKpauschale


Zur Anmietung erf


349
vermiete: Single Compact Unit Leipzig Markranstädt

Buongiorno,

Appartamento




ACCOMMODATION 1 BED FLAT / APARTMENT

1 ZKB mit
Balkon
Sanierter Altbau, Stadtfeld
320 EUR +
NKpauschale

Zur A


449
vermiete: affitto Attico mansardato con splendida vista su Hannover
affitto Attico mansardato con splendida vista su Hannover


1br - ACCOMMODATION SET IN TRANQUIL Hannover Long
Let (Herrenhausen)

1BR / Apartment available Nov 15


furnished

450
vermiete: 30419 Hannover Appt ideal für Airport HAJ
Stöcken-Leinhausen-Herrenhausen-Vinnhorst-Nordhafen

Apartment - Wohnung 30419 Hannover bestens für HAJ



A smart compact studio to let in the centre of
Hannover Burg.
All mod cons


449
vermiete: master apartment 30419 Hannover Nord
Single Unit Compact Studio Hannover Herrenhausen
EBK/Stellplatz


Stöcken-Leinhausen-Herrenhausen-Vinnhorst-Nordhafen

Apartment - Wohnung 30419 Hannover bestens für HAJ







449
vermiete: Single Compact Unit ideal für Hannover AEI
Single Unit Compact Studio Hannover Herrenhausen
EBK/Stellplatz


Stöcken-Leinhausen-Herrenhausen-Vinnhorst-Nordhafen

Apartment - Wohnung 30419 Hannover bestens für HAJ


Buongiorno


450
vermiete: master apartment 30419 Hannover
Single Unit Compact Studio Hannover Herrenhausen
EBK/Stellplatz


Stöcken-Leinhausen-Herrenhausen-Vinnhorst-Nordhafen

Apartment - Wohnung 30419 Hannover bestens für HAJ







449
vermiete: master apartment 30419 Hannover Herrenhausen
Single Unit Compact Studio Hannover Herrenhausen
EBK/Stellplatz


Stöcken-Leinhausen-Herrenhausen-Vinnhorst-Nordhafen

Apartment - Wohnung 30419 Hannover bestens für HAJ







449
vermiete: master apartment 30419 Hannover Attiko Burg Herry
Single Unit Compact Studio Hannover Herrenhausen
EBK/Stellplatz


Stöcken-Leinhausen-Herrenhausen-Vinnhorst-Nordhafen

Apartment - Wohnung 30419 Hannover bestens für HAJ







449
vermiete: 1 BHK Studio D-30419 Hannover nahe Conti + AEI
Single Unit Compact Studio Hannover Herrenhausen
EBK/Stellplatz

Stöcken-Leinhausen-Herrenhausen


nur zum 10 min Airport

Ideal für Pendler,
Gastdozenten, Mitarb. von VW, Cont


449
vermiete: Single Compact Unit attic Appt 30419 Hannover Burg
Single Unit Compact Studio Hannover Herrenhausen
EBK/Stellplatz


Stöcken-Leinhausen-Herrenhausen-Vinnhorst-Nordhafen

Apartment - Wohnung 30419 Hannover bestens für HAJ


Buongiorno


449