bachelor studio 30419 Hannover Long Let Lease
bachelor studio 30419 Hannover Long Let
Lease


Gruezi
Buongiorno,
Appartamento A Hannover
1BR / Apartment available now
Diese gemütliche, kleine Single Wohnung befindet sich
in dem beliebten Stadtteil
Herrenhausen
Single Unit Compact Studio
1-BHK Single Studio furnished
Se
alquila para larga temporada.
Die Wohnung befindet sich in der 1994 errichteten,
modernen Wohnanlage,
Innersteweg ,Hannover Herrenhausen im Dachgeschoss.
Sie
enthält eine Kleinküche
(2Kochplatten,Spüle,Kühlschrank, darüber ein Oberteil )
und ist
komplett mit Bett, Schränken, WC und Dusche.
Sie ist nach Südwest ausgerichtet (
Nachmittagssonne ) und
in unmittelbarer Nähe zum Bahnhof - Discountern
Wohnung liegt in
ruhiger 30er Zone
Im Haus befinden sich Waschmaschinen, die von allen
Bewohnern genutzt
werden können (über Münzautomaten).
PKW-Stellplatz im Freien sind direkt hinter der Anlage
ausreichend vorhanden, ebenso kann ggfs. ein
schneller Internetanschluss über eine
Hochleistungs SAT-Anlage
betrieben werden.
Haltestellen zu Bus und Deutscher Bahn sind in
geringer Entfernung erreichbar ,
I am looking for a new tenant
The apartment has a
corridor, a kitchen
(with a cupboard, refrigerator and stove), a bathroom,
a living-room /
bedroom
There is also a basement area with washing/tumble dryer
The apartment is
located in a very calm area
next to Uni LUH - AEI - MPI, and the Hospitals.
In 4
minutes you can reach the central station or downtown.
Rewe and Aldi are just 2 minutes away.
The apartment is furnished,
we can negotiate the date you move in
if you are
interested.
Visitations are possible,
mail on innersteweg@net-24.at
1 BR Apartment Burg furnished
quiet, central, convenient
The apartment is located
in a quiet district
in the 4rd Floor
of a beautifully new-building.,
1
livingroom, fully equipped kitchen, upgraded interiors,
clean, well furnished, very comfortable,
makes you feel at home,
bright and inviting, the unit is conveniently located directly in the
center 30419 Burg Herrenhausen
ACCOMMODATION 1 BED FLAT / APARTMENT SET IN TRANQUIL
- Can be rented on to non-German speaker
Best
Single
dwelling
-affordable flat
Appartement-Wohnung
😊 Hallo
Sauberes, voll ausgestattetes Appartement
im 4.OG ,
Friendly and save atmosphere,
Lage
In a quiet position near the City, busstation 1 min,
with an express-line
to the HAJ international airport and old town center,
- Price 449 EUR/ month charges 129
EUR excluded electricity
attractive, peaceful neighbourhoods with good shopping
possibilities.
There is easy access to buses, trains and there are excellent parking
facilities
INTERIORS
-Tastefully furnished, fully appointed kitchen,washing
machine/tumble
dryer in the basement
-bicycle-repair cable/sat TV, and telephone as well as
the possibility
of installing a fast internet connection.
Don t hesitate to contact me
if any questions.
Ciao, Frank
phone 00 49 511 4591520
email to a
friend
annastrasse@yandex.com
Cordiali saluti,
Modern one
bedroom apartment
with open plan kitchen and en-suite shower/wc.
5-10 mins ride to
University + Clinicum
Fotos: bachelor studio 30419 Hannover Long Let
Lease


bachelor studio 30419 Hannover Long Let Lease
bachelor studio 30419 Hannover Long Let Lease
---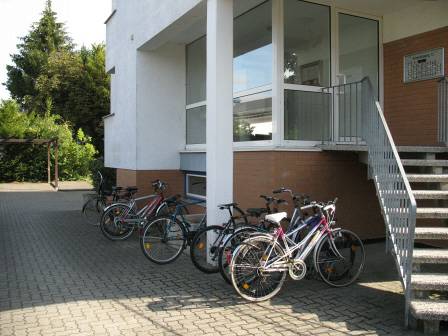 Foto 2: bachelor studio 30419 Hannover Long Let Lease
---
Foto 3: bachelor studio 30419 Hannover Long Let Lease
---
Foto 4: bachelor studio 30419 Hannover Long Let Lease
---
Weitere Inserate: bachelor studio 30419 Hannover Long Let Lease
Foto
Beschreibung
Preis
vermiete: Wohnung D-30419 Hannover ideal für Airport HAJ
Single Unit Compact Studio Hannover Herrenhausen
EBK/Stellplatz


Stöcken-Leinhausen-Herrenhausen-Vinnhorst-Nordhafen

Apartment - Wohnung 30419 Hannover bestens für HAJ


Buongiorno


449
vermiete: Master Apartment Hannover



Die Wohnung befindet sich in der 1994
errichteten,
modernen Wohnanlage,

30419
Hannover Nordstadt

Single Unit Compact Studio


1-BHK Single Studio furnish


450
vermiete: Single Compact Unit Hannover Herrenhausen
Stöcken-Leinhausen-Herrenhausen-Vinnhorst-Nordhafen

Apartment - Wohnung 30419 Hannover bestens für HAJ


Buongiorno,

This may be your perfect place

If you are looking for a v


449
vermiete: Single Compact Unit Leipzig Markranstädt
Buongiorno,

Appartamento




ACCOMMODATION 1 BED FLAT / APARTMENT

1 ZKB mit
direktem Zugang zum Parkhaus

349 EUR + NKpauschale


Zur Anmietung erf


349
vermiete: Single Compact Unit Leipzig Markranstädt

Buongiorno,

Appartamento




ACCOMMODATION 1 BED FLAT / APARTMENT

1 ZKB mit
Balkon
Sanierter Altbau, Stadtfeld
320 EUR +
NKpauschale

Zur A


449
vermiete: affitto Attico mansardato con splendida vista su Hannover
affitto Attico mansardato con splendida vista su Hannover


1br - ACCOMMODATION SET IN TRANQUIL Hannover Long
Let (Herrenhausen)

1BR / Apartment available Nov 15


furnished

450
vermiete: 30419 Hannover Appt ideal für Airport HAJ
Stöcken-Leinhausen-Herrenhausen-Vinnhorst-Nordhafen

Apartment - Wohnung 30419 Hannover bestens für HAJ



A smart compact studio to let in the centre of
Hannover Burg.
All mod cons


449
vermiete: master apartment 30419 Hannover Nord
Single Unit Compact Studio Hannover Herrenhausen
EBK/Stellplatz


Stöcken-Leinhausen-Herrenhausen-Vinnhorst-Nordhafen

Apartment - Wohnung 30419 Hannover bestens für HAJ







449
vermiete: Single Compact Unit ideal für Hannover AEI
Single Unit Compact Studio Hannover Herrenhausen
EBK/Stellplatz


Stöcken-Leinhausen-Herrenhausen-Vinnhorst-Nordhafen

Apartment - Wohnung 30419 Hannover bestens für HAJ


Buongiorno


450
vermiete: master apartment 30419 Hannover
Single Unit Compact Studio Hannover Herrenhausen
EBK/Stellplatz


Stöcken-Leinhausen-Herrenhausen-Vinnhorst-Nordhafen

Apartment - Wohnung 30419 Hannover bestens für HAJ







449
vermiete: master apartment 30419 Hannover Herrenhausen
Single Unit Compact Studio Hannover Herrenhausen
EBK/Stellplatz


Stöcken-Leinhausen-Herrenhausen-Vinnhorst-Nordhafen

Apartment - Wohnung 30419 Hannover bestens für HAJ







449
vermiete: master apartment 30419 Hannover Attiko Burg Herry
Single Unit Compact Studio Hannover Herrenhausen
EBK/Stellplatz


Stöcken-Leinhausen-Herrenhausen-Vinnhorst-Nordhafen

Apartment - Wohnung 30419 Hannover bestens für HAJ







449
vermiete: 1 BHK Studio D-30419 Hannover nahe Conti + AEI
Single Unit Compact Studio Hannover Herrenhausen
EBK/Stellplatz

Stöcken-Leinhausen-Herrenhausen


nur zum 10 min Airport

Ideal für Pendler,
Gastdozenten, Mitarb. von VW, Cont


449
vermiete: Single Compact Unit attic Appt 30419 Hannover Burg
Single Unit Compact Studio Hannover Herrenhausen
EBK/Stellplatz


Stöcken-Leinhausen-Herrenhausen-Vinnhorst-Nordhafen

Apartment - Wohnung 30419 Hannover bestens für HAJ


Buongiorno


449
vermiete: ideal für Hannover AEI nette Schweizerin sucht Nachmieterin
Single Unit Compact Studio Hannover Herrenhausen
EBK/Stellplatz


Stöcken-Leinhausen-Herrenhausen-Vinnhorst-Nordhafen

Apartment - Wohnung 30419 Hannover bestens für HAJ


Buongiorno


450
vermiete: 1,0 Zi Wohnung 30419 Hannover ideal für LUH AEI
In the heart of Herrenhausen,
this absolutely charming
fully-furnished studio is close to all commodities,
the
railway station and the gardens.
On the 4rd floor of a
quiet residential bu


449
vermiete: Single Wohnung ideal für Airport HAJ
Single Unit Compact Studio Hannover Herrenhausen
EBK/Stellplatz


Stöcken-Leinhausen-Herrenhausen-Vinnhorst-Nordhafen

Apartment - Wohnung 30419 Hannover bestens für HAJ


Buongiorno


450
vermiete: Single Appartement 30419 Hannover Nähe LUH + Hi Tec Park
Stöcken-Leinhausen-Herrenhausen-Vinnhorst-Nordhafen

Apartment - Wohnung 30419 Hannover bestens für HAJ


Buongiorno,

This may be your perfect place

If you are looking for a v


449
vermiete: Hannover Single Compact Unit ideal für AEI + MPI
Single Unit Compact Studio Hannover Herrenhausen
EBK/Stellplatz

Stöcken-Leinhausen-Herrenhausen


nur zum 10 min Airport
nur 5 min zum MPI


Ideal für Pendler, Gastdozenten


449
vermiete: D-30419 Hannover Whg frei
T1 À louer Appartement dans Hannovre

Hannover
Appartement
À louer Appartement dans Hannovre




Prix: EUR 450 / par
mois
Chambres: 1

Taille: 21 m² / 226 ft²

450