Single Compact Unit ideal für Hannover AEI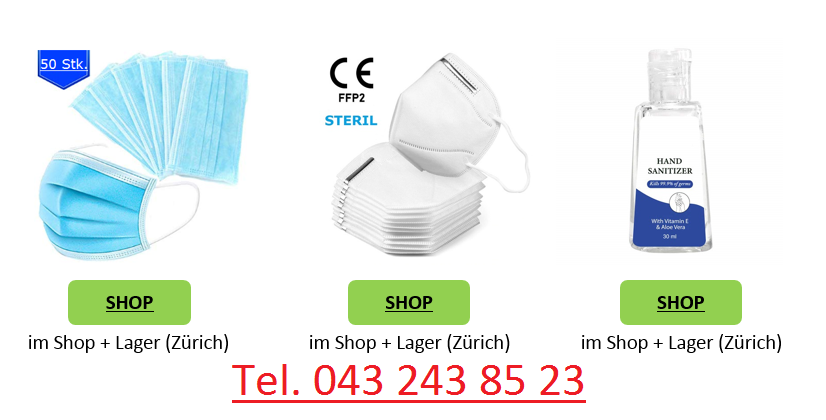 Single Compact Unit ideal für Hannover
AEI


Single Compact Unit ideal für Hannover
AEI


Single Unit Compact Studio Hannover Herrenhausen EBK/Stellplatz
Stöcken-Leinhausen-Herrenhausen-Vinnhorst-Nordhafen
Apartment - Wohnung 30419 Hannover
bestens für HAJ
Buongiorno,
Appartamento A Hannover IN QUARTIERE POPOLOSO
Herrenhausen
1 Zimmer, Wohnung DG, Provisionsfrei.
Ablöse und Provisionsfrei.
ACCOMMODATION 1 BED FLAT / APARTMENT
1 ZKB mit EBK
450 EUR + NKpauschale
Zur Anmietung erforderliche Unterlagen:
- Mieterselbstauskunft (erhalten Sie von uns),
- Mietschuldenfreiheitserklärung vom jetzigen Vermieter,
- Gehalts-/Einkommensnachweise,
- Kopie vom Personalausweis / R.P. / Passport
Other information:
- The offer is
free of commission
- The Nk Pauschale includes running costs, heating, garbage
- Minimum
lease term 24 months.
- Non-smoking apartment
- No pets please
- Documents required
for tenancy application:
passport copies proofs of income of each applicant
This
beautiful stylish studio apartment is
in a prime location and ideally suited
for a
single professional.
The apartment is well presented and designed and features all
the necessary modern conveniences.
This large studio comprises of entrance hall
leading to the bathroom and living/bedroom.
There is a fully fitted kitchen
The property is a real find and those who love
rolling IN-Viertels cannot do better than
this:
a short distance of Main University
and Klinikum
* Main-Station 4
minute drive
* Close to city centre and business parks
* Beautiful pubs bistros that
serves excellent food
* Located right on the edge of the Lock
Features
*
Fitted kitchen with all modern conveniences
* secure parking for your bike
* Famous
Communal gardens just 2 min
* storage available
* Bathroom with shower
ACCOMMODATION 1 BED FLAT/ APARTMENT SET
IN TRANQUIL
the notice period is excluded for
both sides for 24 months
eminently suitable for 1 person
- Very light, calm guest
room
- Joint use of the kitchen, bathroom + washing center
- Located in the city
-
Price pcm
phone 049 511 45 9 15 21
KONTAKT:
Vorzugsweise per Mail -
schnellstmögliche Rückantwort wird garantiert.
Ansprechpartner: Frank.
Fotos: Single Compact Unit ideal für Hannover
AEI


Single Compact Unit ideal für Hannover AEI
Single Compact Unit ideal für Hannover AEI
---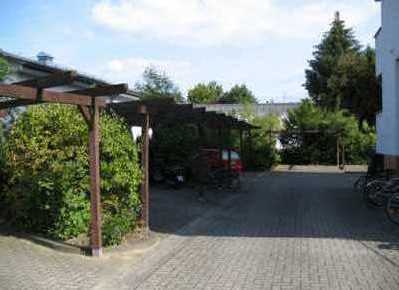 Foto 2: Single Compact Unit ideal für Hannover AEI
---
Foto 3: Single Compact Unit ideal für Hannover AEI
---
Foto 4: Single Compact Unit ideal für Hannover AEI
---
Weitere Inserate: Single Compact Unit ideal für Hannover AEI
Foto
Beschreibung
Preis
vermiete: master apartment 30419 Hannover
Single Unit Compact Studio Hannover Herrenhausen
EBK/Stellplatz


Stöcken-Leinhausen-Herrenhausen-Vinnhorst-Nordhafen

Apartment - Wohnung 30419 Hannover bestens für HAJ







449
vermiete: master apartment 30419 Hannover Herrenhausen
Single Unit Compact Studio Hannover Herrenhausen
EBK/Stellplatz


Stöcken-Leinhausen-Herrenhausen-Vinnhorst-Nordhafen

Apartment - Wohnung 30419 Hannover bestens für HAJ







449
vermiete: master apartment 30419 Hannover Attiko Burg Herry
Single Unit Compact Studio Hannover Herrenhausen
EBK/Stellplatz


Stöcken-Leinhausen-Herrenhausen-Vinnhorst-Nordhafen

Apartment - Wohnung 30419 Hannover bestens für HAJ







449
vermiete: 1 BHK Studio D-30419 Hannover nahe Conti + AEI
Single Unit Compact Studio Hannover Herrenhausen
EBK/Stellplatz

Stöcken-Leinhausen-Herrenhausen


nur zum 10 min Airport

Ideal für Pendler,
Gastdozenten, Mitarb. von VW, Cont


449
vermiete: Single Compact Unit attic Appt 30419 Hannover Burg
Single Unit Compact Studio Hannover Herrenhausen
EBK/Stellplatz


Stöcken-Leinhausen-Herrenhausen-Vinnhorst-Nordhafen

Apartment - Wohnung 30419 Hannover bestens für HAJ


Buongiorno


449
vermiete: ideal für Hannover AEI nette Schweizerin sucht Nachmieterin
Single Unit Compact Studio Hannover Herrenhausen
EBK/Stellplatz


Stöcken-Leinhausen-Herrenhausen-Vinnhorst-Nordhafen

Apartment - Wohnung 30419 Hannover bestens für HAJ


Buongiorno


450
vermiete: 1,0 Zi Wohnung 30419 Hannover ideal für LUH AEI
In the heart of Herrenhausen,
this absolutely charming
fully-furnished studio is close to all commodities,
the
railway station and the gardens.
On the 4rd floor of a
quiet residential bu


449
vermiete: Single Wohnung ideal für Airport HAJ
Single Unit Compact Studio Hannover Herrenhausen
EBK/Stellplatz


Stöcken-Leinhausen-Herrenhausen-Vinnhorst-Nordhafen

Apartment - Wohnung 30419 Hannover bestens für HAJ


Buongiorno


450
vermiete: Single Appartement 30419 Hannover Nähe LUH + Hi Tec Park
Stöcken-Leinhausen-Herrenhausen-Vinnhorst-Nordhafen

Apartment - Wohnung 30419 Hannover bestens für HAJ


Buongiorno,

This may be your perfect place

If you are looking for a v


449
vermiete: Hannover Single Compact Unit ideal für AEI + MPI
Single Unit Compact Studio Hannover Herrenhausen
EBK/Stellplatz

Stöcken-Leinhausen-Herrenhausen


nur zum 10 min Airport
nur 5 min zum MPI


Ideal für Pendler, Gastdozenten


449
vermiete: D-30419 Hannover Whg frei
T1 À louer Appartement dans Hannovre

Hannover
Appartement
À louer Appartement dans Hannovre




Prix: EUR 450 / par
mois
Chambres: 1

Taille: 21 m² / 226 ft²

450
vermiete: Single Wohnung ideal für Airport HAJ
Single Unit Compact Studio Hannover Herrenhausen
EBK/Stellplatz


Stöcken-Leinhausen-Herrenhausen-Vinnhorst-Nordhafen

Apartment - Wohnung 30419 Hannover bestens für HAJ


Buongiorno


449
vermiete: Traumwohnung
Eine sehr schöne und moderne Wohnung im Kreis 2. Es


befindet sich an ruhiger und lukrativer Lage im Enge.

Die Wohnung bietet folgendes:
- Kueche mit
Granitabdeckung, Geschirrspüler,


1320
vermiete: appartement près des transports
Dans un immeuble rénové joli appartement traversant


de 2 pièces au 5 ème étage comprenant entrée , salon


avec balcon , cuisine agencée avec coin à manger ,


chambre à cou


840
vermiete: Proche des Organisations Internationales Appartement de 2 pièces
Cet appartement traversant est situé derrière l'Hôtel


Intercontinental et offre des prestations
agréables.

Il est composé comme suit:

- WC
visiteurs
- Cuisine ouve


1570
vermiete: große 2-Zimmer-Wohnung
Möchten Sie schon lange im Breitsch eine Wohnung


finden? Dann nutzen Sie die Gelegenheit, vermieten wir


eine 2-Zimmer-Wohnung im 3.OG

- Parkett-
und Steinboden
- P


820
vermiete: 2-Zimmer möblierte Wohnung

Wohnen
Eichenparkett-Bodenbelag

Küche

Neue Einbauküche mit Glaskeramik

neuer
grossformatiger Plattenbelag mit Einbauschränke


Neue Apparate und Armaturen, neue


930
vermiete: Lebensbedingungen im Herzen der Stadt!!!!
Im Herzen der Altstadt, an top Lage, vermieten wir per


1. Oktober 2017 eine charmante, stilvolle 2-Zimmer-


Wohnung im 2.OG (Lift vorhanden).

Teppichbeläge
in Wohn- und im


1780
vermiete: 2-Zimmer-Wohnung im Herzen der Stadt
Wir vermieten in der Altstadt von Zürich per sofort


oder nach Vereinbarung diese charmante 2-Zimmer-


Turmwohnung.

Die Wohnung hat folgende
Annehmlichkeiten:

Gross


1320
vermiete: Grand 2 pièces à Lausanne!!!!

Proche de toutes commodités et des commerces, quartier


de la Sallaz.
Le logement se compose d'un
grand séjour lumineux,

cuisine séparée et équipée,
d'une salle de


730