Single Compact Unit Hannover bachelorette studio
Single Compact Unit Hannover
bachelorette studio


Single Unit Compact Studio Hannover Herrenhausen EBK/Stellplatz
Stöcken-Leinhausen-Herrenhausen-Vinnhorst-Nordhafen
Apartment - Wohnung 30419 Hannover
bestens für HAJ
Buongiorno,
Appartamento A Hannover IN QUARTIERE POPOLOSO
Herrenhausen
Descrizione:
cosy Style Deluxe Room near Airport HAJ
In the
heart of Herrenhausen,
this absolutely charming fully-furnished studio is close to all
commodities,
the railway station and the gardens.
On the 1rd floor of a quiet residential
building this flat is also ideal for
commuters to Hannover Fair and Airport HAJ.
Rent
is 450
heating/hot water, garbage, Cleaning is 120
This is a non-smoking flat and
pets are not accepted.
Zur Anmietung erforderliche Unterlagen:
-
Mieterselbstauskunft (erhalten Sie von uns);
- Mietschuldenfreiheitserklärung vom jetzigen
Vermieter;
- Gehalts-/Einkommensnachweise;
- Kopie vom Personalausweis / R.P. / Passport
- Price pcm excluded electricity
Cordiali saluti,
Modern one bedroom apartment
with open plan kitchen and en-suite shower/wc.
5-10 mins
ride to University + Clinicum
Fotos: Single Compact Unit Hannover
bachelorette studio


Single Compact Unit Hannover bachelorette studio
Single Compact Unit Hannover bachelorette studio
---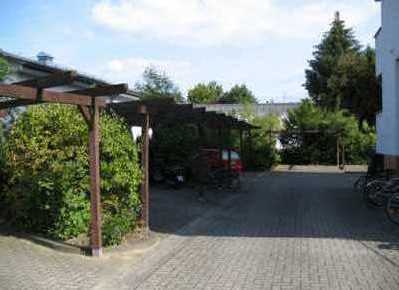 Foto 2: Single Compact Unit Hannover bachelorette studio
---
Foto 3: Single Compact Unit Hannover bachelorette studio
---
Foto 4: Single Compact Unit Hannover bachelorette studio
---
Weitere Inserate: Single Compact Unit Hannover bachelorette studio
Foto
Beschreibung
Preis
vermiete: Hannover Single Wohnung ideal für Airport HAJ
Buongiorno

Affitto appartamento completamente
arredato:

-distanze a piedi: 2 minuti dalla
fermata del trenino

Affitto mensile: 480.00 +
120.00 saldo spese
incluso .


480
vermiete: 1,0 Zi-Wohnung 30419 Hannover Nordstadt

Stöcken-Leinhausen-Herrenhausen-Vinnhorst-Nordhafen

Apartment - Wohnung 30419 Hannover bestens für HAJ


Buongiorno,

Appartamento A Hannover IN
QUARTIERE POPOLOSO Herrenhaus


450
vermiete: Single Appartamento 30419 Hannover @ innersteweg

I am looking for a new tenant
The apartment has a
corridor, a kitchen
(with a cupboard, refrigerator and
stove), a bathroom,
a living-room / bedroom


There is also a basement


450
vermiete: 1,0 Zimmer Whg Appartamento 30419 Hannover


Buongiorno

Affitto appartamento
completamente arredato:

-distanze a piedi: 2
minuti dalla fermata del trenino

Affitto mensile:
480.00 + 160.00 saldo spese incl


480
vermiete: 1 BHK Studio Hannover nahe Conti + AEI
Single Unit Compact Studio Hannover Herrenhausen
EBK/Stellplatz

Stöcken-Leinhausen-Herrenhausen


nur zum 10 min Airport

Ideal für Pendler,
Gastdozenten, Mitarb. von VW, Cont


449
vermiete: 1 BHK Studio Hannover nahe Continental + AEI
Single Unit Compact Studio Hannover Herrenhausen
EBK/Stellplatz

Stöcken-Leinhausen-Herrenhausen


nur zum 10 min Airport

Ideal für Pendler,
Gastdozenten, Mitarb. von VW, Cont


449
vermiete: 1 Zimmer Whg Appt ハノーバー 30419 Hannover
Single Unit Compact Studio Hannover Herrenhausen
EBK/Stellplatz


Stöcken-Leinhausen-Herrenhausen-Vinnhorst-Nordhafen

Apartment - Wohnung 30419 Hannover bestens für HAJ


1-Zimmer-A


449
vermiete: Single Compact Unit Appartement chaleureux et lumineux
The flat is fully furnished

1-bedroom apartment is
located at

Innersteweg 12 , 30419 Hannover


The property is ideal for long let-rental ,
the
property briefly comprises


450
vermiete: 1 BHK Studio Hannover nahe Continental Headquarter
Single Unit Compact Studio Hannover Herrenhausen
EBK/Stellplatz

Stöcken-Leinhausen-Herrenhausen


nur zum 10 min Airport

Ideal für Pendler,
Gastdozenten, Mitarb. von VW, Cont


449
vermiete: loue studio 26 m² Hannovre
Buongiorno,

Appartamento


loue
studio 26 m² Hannovre
ACCOMMODATION 1 BED FLAT /
APARTMENT

1 ZKB
Neubau, Herrenhausen
450
EUR + NKpauschale

Zu


450
vermiete: Single Unit 30419 Hannover ideal für Airport HAJ

affitto Attico mansardato con splendida vista su
Hannover

1br - ACCOMMODATION SET IN TRANQUIL
Hannover Long Let (Herrenhausen)

1BR / Apartment
available
1 cosy condo 30419


449
vermiete: Single Compact Unit D-30419 Hannover
Single Unit Compact Studio Hannover Herrenhausen
EBK/Stellplatz
Nähe Continental Headquarter


Stöcken-Leinhausen-Herrenhausen-Vinnhorst-Nordhafen

Apartment - Wohnung 30419 Hannover be


449
vermiete: Whg ideal für Airport HAJ
Single Unit Compact Studio Hannover Herrenhausen
EBK/Stellplatz


Stöcken-Leinhausen-Herrenhausen-Vinnhorst-Nordhafen

Apartment - Wohnung 30419 Hannover bestens für HAJ


Buongiorno


449
vermiete: 1 Zimmer Whg Appt ハノーバー 30419 Hannover
Single Unit Compact Studio Hannover Herrenhausen
EBK/Stellplatz


Stöcken-Leinhausen-Herrenhausen-Vinnhorst-Nordhafen

Apartment - Wohnung 30419 Hannover bestens für HAJ


Buongiorno


450
vermiete: CASLANO: 3 LOCALI SEMINTERRATO COMPLETAMENTE ARREDATO CON POSTO AUTO
Affitto appartamento semiinterrato completamente arredato:


-spazioso salotto / sala da pranzo / cucina (27m2)
con due grandi finestre, divanoletto, TV, mobile a cassetti,
tavolo allungabile,


1040
vermiete: bachelor studio 30419 Hannover Long Let Lease
Gruezi

Buongiorno,

Appartamento A
Hannover

1BR / Apartment available now



Diese gemütliche, kleine Single Wohnung befindet sich

in dem beliebten Stadtteil


449
vermiete: Wohnung D-30419 Hannover ideal für Airport HAJ
Single Unit Compact Studio Hannover Herrenhausen
EBK/Stellplatz


Stöcken-Leinhausen-Herrenhausen-Vinnhorst-Nordhafen

Apartment - Wohnung 30419 Hannover bestens für HAJ


Buongiorno


449
vermiete: Master Apartment Hannover



Die Wohnung befindet sich in der 1994
errichteten,
modernen Wohnanlage,

30419
Hannover Nordstadt

Single Unit Compact Studio


1-BHK Single Studio furnish


450
vermiete: Single Compact Unit Hannover Herrenhausen
Stöcken-Leinhausen-Herrenhausen-Vinnhorst-Nordhafen

Apartment - Wohnung 30419 Hannover bestens für HAJ


Buongiorno,

This may be your perfect place

If you are looking for a v


449
vermiete: Single Compact Unit Leipzig Markranstädt
Buongiorno,

Appartamento




ACCOMMODATION 1 BED FLAT / APARTMENT

1 ZKB mit
direktem Zugang zum Parkhaus

349 EUR + NKpauschale


Zur Anmietung erf


349