Single Compact Unit Hannover Herrenhausen
Single Compact Unit Hannover
Herrenhausen


Stöcken-Leinhausen-Herrenhausen-Vinnhorst-Nordhafen
Apartment - Wohnung 30419 Hannover bestens
für HAJ
Buongiorno,
This may be your perfect place
If you are looking for a
very pleasant long term apartment .
The location is absolutely perfect,
in a quiet
street but with only 300 meters to station and direct link
to HAJ international airport
Hallo ihr Lieben,
Hannover Appartement
À louer Appartement dans Hannovre
Prix: EUR 449 / par mois
Chambres: 1
Taille: 25 m² / 286 ft²
Appartement T1, dans une petite résidence neuve, au 12 rue de Innersteweg 30419 Hannovre
(Hôpital, lycée, collège à proximité). Cuisine ouverte dans le salon avec air conditionné, 1
chambre climatisée, SDB équipée de douche, WC appartement au 4ème étage,
sécurisé par le
complexe du Burg-Sicherheits-Schloss,
y compris le local à vélos
Adresse: Innersteweg,
Hanovre, Allemagne
ACCOMMODATION 1 BED FLAT/ APARTMENT SET
IN TRANQUIL
the
notice period is excluded for both sides for 24 months
eminently suitable for 1 person
- Very light, calm guest room
- Joint use of the kitchen, bathroom and washing machine
-
Located in the city (Innersteweg 12)
- Price pcm excluded electricity
☎
0049 511 45 9 15 21
Die Nk Pauschale beläuft sich auf 121 für die ganze Wohnung.
Die
Heizkosten sind bereits enthalten.
Strom und Rundfunkgebühren muss der Mieter
selbst mit den
Versorgern/Anbietern abrechnen.
it comprehends water, heating, electricity
(building-related expenses like stair-hall cleanings
and trash management taxes).
Zur Anmietung erforderliche Unterlagen:
- Mieterselbstauskunft (erhalten Sie von uns);
-
Mietschuldenfreiheitserklärung vom jetzigen Vermieter;
- Gehalts-/Einkommensnachweise;
-
Kopie vom Personalausweis / R.P. / Passport
- Price pcm excluded electricity
0511
- 45 91521
Cordiali saluti,
Modern one bedroom apartment
with open plan
kitchen and en-suite shower/wc.
5-10 mins ride to University + Clinicum
Fotos: Single Compact Unit Hannover
Herrenhausen


Single Compact Unit Hannover Herrenhausen
Single Compact Unit Hannover Herrenhausen
---
Foto 2: Single Compact Unit Hannover Herrenhausen
---
Foto 3: Single Compact Unit Hannover Herrenhausen
---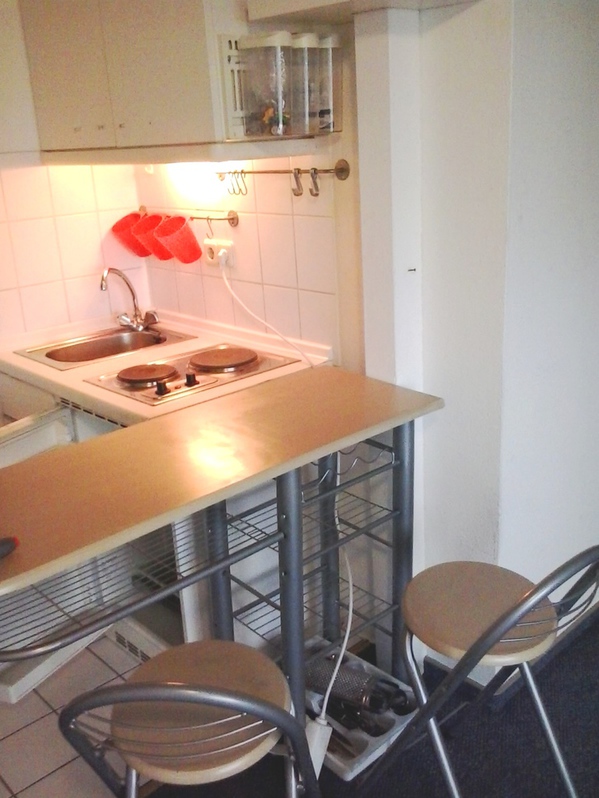 Foto 4: Single Compact Unit Hannover Herrenhausen
---
Weitere Inserate: Single Compact Unit Hannover Herrenhausen
Foto
Beschreibung
Preis
vermiete: Single Compact Unit Leipzig Markranstädt
Buongiorno,

Appartamento




ACCOMMODATION 1 BED FLAT / APARTMENT

1 ZKB mit
direktem Zugang zum Parkhaus

349 EUR + NKpauschale


Zur Anmietung erf


349
vermiete: Single Compact Unit Leipzig Markranstädt

Buongiorno,

Appartamento




ACCOMMODATION 1 BED FLAT / APARTMENT

1 ZKB mit
Balkon
Sanierter Altbau, Stadtfeld
320 EUR +
NKpauschale

Zur A


449
vermiete: affitto Attico mansardato con splendida vista su Hannover
affitto Attico mansardato con splendida vista su Hannover


1br - ACCOMMODATION SET IN TRANQUIL Hannover Long
Let (Herrenhausen)

1BR / Apartment available Nov 15


furnished

450
vermiete: 30419 Hannover Appt ideal für Airport HAJ
Stöcken-Leinhausen-Herrenhausen-Vinnhorst-Nordhafen

Apartment - Wohnung 30419 Hannover bestens für HAJ



A smart compact studio to let in the centre of
Hannover Burg.
All mod cons


449
vermiete: master apartment 30419 Hannover Nord
Single Unit Compact Studio Hannover Herrenhausen
EBK/Stellplatz


Stöcken-Leinhausen-Herrenhausen-Vinnhorst-Nordhafen

Apartment - Wohnung 30419 Hannover bestens für HAJ







449
vermiete: Single Compact Unit ideal für Hannover AEI
Single Unit Compact Studio Hannover Herrenhausen
EBK/Stellplatz


Stöcken-Leinhausen-Herrenhausen-Vinnhorst-Nordhafen

Apartment - Wohnung 30419 Hannover bestens für HAJ


Buongiorno


450
vermiete: master apartment 30419 Hannover
Single Unit Compact Studio Hannover Herrenhausen
EBK/Stellplatz


Stöcken-Leinhausen-Herrenhausen-Vinnhorst-Nordhafen

Apartment - Wohnung 30419 Hannover bestens für HAJ







449
vermiete: master apartment 30419 Hannover Herrenhausen
Single Unit Compact Studio Hannover Herrenhausen
EBK/Stellplatz


Stöcken-Leinhausen-Herrenhausen-Vinnhorst-Nordhafen

Apartment - Wohnung 30419 Hannover bestens für HAJ







449
vermiete: master apartment 30419 Hannover Attiko Burg Herry
Single Unit Compact Studio Hannover Herrenhausen
EBK/Stellplatz


Stöcken-Leinhausen-Herrenhausen-Vinnhorst-Nordhafen

Apartment - Wohnung 30419 Hannover bestens für HAJ







449
vermiete: 1 BHK Studio D-30419 Hannover nahe Conti + AEI
Single Unit Compact Studio Hannover Herrenhausen
EBK/Stellplatz

Stöcken-Leinhausen-Herrenhausen


nur zum 10 min Airport

Ideal für Pendler,
Gastdozenten, Mitarb. von VW, Cont


449
vermiete: Single Compact Unit attic Appt 30419 Hannover Burg
Single Unit Compact Studio Hannover Herrenhausen
EBK/Stellplatz


Stöcken-Leinhausen-Herrenhausen-Vinnhorst-Nordhafen

Apartment - Wohnung 30419 Hannover bestens für HAJ


Buongiorno


449
vermiete: ideal für Hannover AEI nette Schweizerin sucht Nachmieterin
Single Unit Compact Studio Hannover Herrenhausen
EBK/Stellplatz


Stöcken-Leinhausen-Herrenhausen-Vinnhorst-Nordhafen

Apartment - Wohnung 30419 Hannover bestens für HAJ


Buongiorno


450
vermiete: 1,0 Zi Wohnung 30419 Hannover ideal für LUH AEI
In the heart of Herrenhausen,
this absolutely charming
fully-furnished studio is close to all commodities,
the
railway station and the gardens.
On the 4rd floor of a
quiet residential bu


449
vermiete: Single Wohnung ideal für Airport HAJ
Single Unit Compact Studio Hannover Herrenhausen
EBK/Stellplatz


Stöcken-Leinhausen-Herrenhausen-Vinnhorst-Nordhafen

Apartment - Wohnung 30419 Hannover bestens für HAJ


Buongiorno


450
vermiete: Single Appartement 30419 Hannover Nähe LUH + Hi Tec Park
Stöcken-Leinhausen-Herrenhausen-Vinnhorst-Nordhafen

Apartment - Wohnung 30419 Hannover bestens für HAJ


Buongiorno,

This may be your perfect place

If you are looking for a v


449
vermiete: Hannover Single Compact Unit ideal für AEI + MPI
Single Unit Compact Studio Hannover Herrenhausen
EBK/Stellplatz

Stöcken-Leinhausen-Herrenhausen


nur zum 10 min Airport
nur 5 min zum MPI


Ideal für Pendler, Gastdozenten


449
vermiete: D-30419 Hannover Whg frei
T1 À louer Appartement dans Hannovre

Hannover
Appartement
À louer Appartement dans Hannovre




Prix: EUR 450 / par
mois
Chambres: 1

Taille: 21 m² / 226 ft²

450
vermiete: Single Wohnung ideal für Airport HAJ
Single Unit Compact Studio Hannover Herrenhausen
EBK/Stellplatz


Stöcken-Leinhausen-Herrenhausen-Vinnhorst-Nordhafen

Apartment - Wohnung 30419 Hannover bestens für HAJ


Buongiorno


449
vermiete: Traumwohnung
Eine sehr schöne und moderne Wohnung im Kreis 2. Es


befindet sich an ruhiger und lukrativer Lage im Enge.

Die Wohnung bietet folgendes:
- Kueche mit
Granitabdeckung, Geschirrspüler,


1320
vermiete: appartement près des transports
Dans un immeuble rénové joli appartement traversant


de 2 pièces au 5 ème étage comprenant entrée , salon


avec balcon , cuisine agencée avec coin à manger ,


chambre à cou


840