Single Compact Unit D-30419 Hannover
Single Compact Unit D-30419 Hannover


Single Unit Compact Studio Hannover Herrenhausen EBK/Stellplatz
Nähe Continental Headquarter
Stöcken-Leinhausen-Herrenhausen-Vinnhorst-Nordhafen
Apartment - Wohnung 30419 Hannover
bestens für HAJ
Buongiorno,
Appartamento A Hannover IN QUARTIERE POPOLOSO
Herrenhausen
T1 bis au 4ème étage dans la résidence Innersteweg
Appartement
moderne 1994
bien isolé : une entrée, une pièce à vivre de 25 m²
avec cuisine ouverte
équipée, salle de bain et WC,
cave, parking privatif possible avec charges
0511/4591521
Le loyer 449 €/moins charges 80 € deposit 900 €
_____________________________________
Wohnung Nähe LUH und Zentrum
Compact Studio colorful place to be in with young and
energetic crowd
a short distance of LUH University
and Klinikum Nordstadt
TOP LAGE
Herrenhausen ,
TOP GEPFLEGT
Mietwohnung (1 Zimmer, Küche, Bad, Flur) - 4. OG
Innersteweg 12 , 30419 Hannover
Monatsmiete kalt 449,00 €
Nebenkosten 80,00 € zzgl.
verbrauchsabhängig Strom, Wasser, Gas
Kaution in Höhe von zwei Monatsmieten
Servus
und Grüß Gott
☎0176-95 73 53 74
- monthly charges 80 €
If you're
interested, please get back with us asap
Tastefully furnished, fully appointed kitchen,
washing machine/tumble dryer in the basement-
cable/sat TV, and telephone as well as the
possibility of installing
a fast internet connection.
---------------------------------------------
mail on annastrasse@mail.ee
Cordiali saluti,
Modern one bedroom apartment
with open plan kitchen and
en-suite shower/wc.
5-10 mins ride to University + Clinicum
Fotos: Single Compact Unit D-30419 Hannover


Single Compact Unit D-30419 Hannover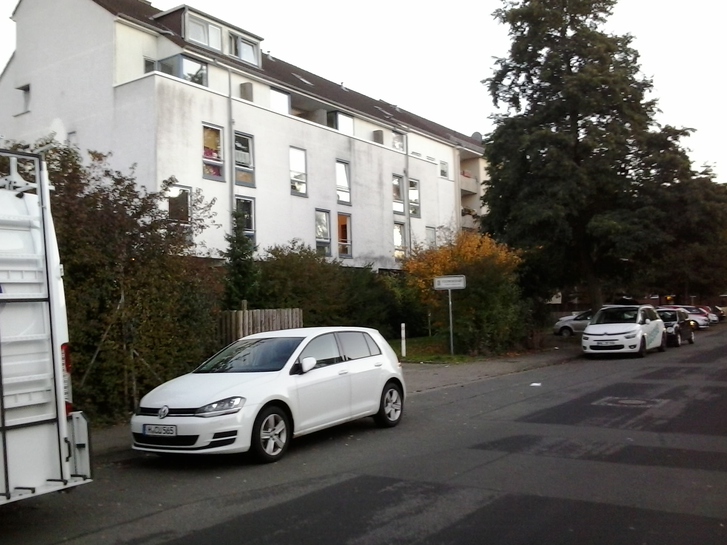 Single Compact Unit D-30419 Hannover
---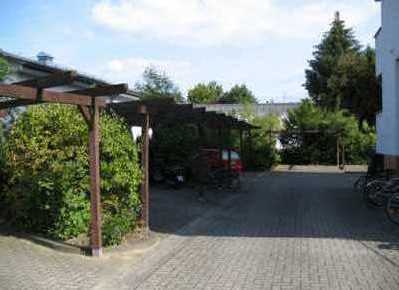 Foto 2: Single Compact Unit D-30419 Hannover
---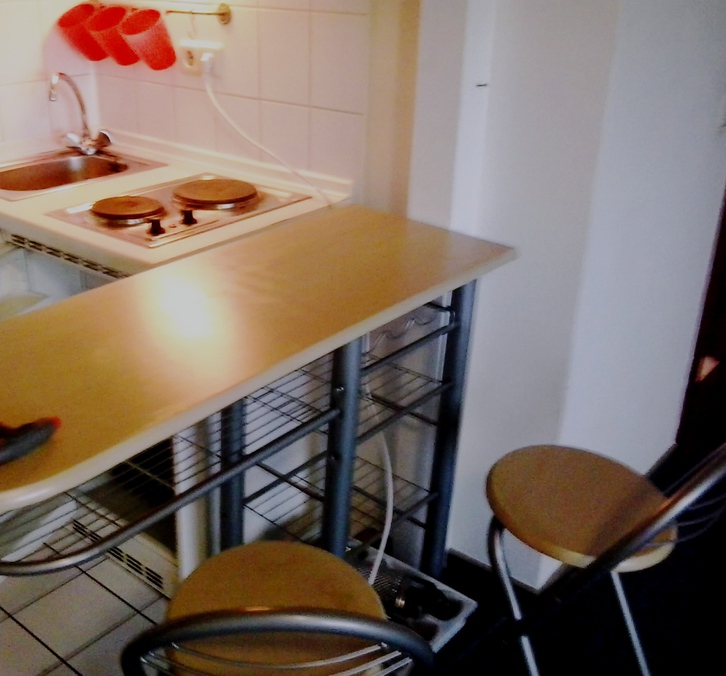 Foto 3: Single Compact Unit D-30419 Hannover
---
Foto 4: Single Compact Unit D-30419 Hannover
---
Weitere Inserate: Single Compact Unit D-30419 Hannover
Foto
Beschreibung
Preis
vermiete: Whg ideal für Airport HAJ
Single Unit Compact Studio Hannover Herrenhausen
EBK/Stellplatz


Stöcken-Leinhausen-Herrenhausen-Vinnhorst-Nordhafen

Apartment - Wohnung 30419 Hannover bestens für HAJ


Buongiorno


449
vermiete: 1 Zimmer Whg Appt ハノーバー 30419 Hannover
Single Unit Compact Studio Hannover Herrenhausen
EBK/Stellplatz


Stöcken-Leinhausen-Herrenhausen-Vinnhorst-Nordhafen

Apartment - Wohnung 30419 Hannover bestens für HAJ


Buongiorno


450
vermiete: CASLANO: 3 LOCALI SEMINTERRATO COMPLETAMENTE ARREDATO CON POSTO AUTO
Affitto appartamento semiinterrato completamente arredato:


-spazioso salotto / sala da pranzo / cucina (27m2)
con due grandi finestre, divanoletto, TV, mobile a cassetti,
tavolo allungabile,


1040
vermiete: bachelor studio 30419 Hannover Long Let Lease
Gruezi

Buongiorno,

Appartamento A
Hannover

1BR / Apartment available now



Diese gemütliche, kleine Single Wohnung befindet sich

in dem beliebten Stadtteil


449
vermiete: Wohnung D-30419 Hannover ideal für Airport HAJ
Single Unit Compact Studio Hannover Herrenhausen
EBK/Stellplatz


Stöcken-Leinhausen-Herrenhausen-Vinnhorst-Nordhafen

Apartment - Wohnung 30419 Hannover bestens für HAJ


Buongiorno


449
vermiete: Master Apartment Hannover



Die Wohnung befindet sich in der 1994
errichteten,
modernen Wohnanlage,

30419
Hannover Nordstadt

Single Unit Compact Studio


1-BHK Single Studio furnish


450
vermiete: Single Compact Unit Hannover Herrenhausen
Stöcken-Leinhausen-Herrenhausen-Vinnhorst-Nordhafen

Apartment - Wohnung 30419 Hannover bestens für HAJ


Buongiorno,

This may be your perfect place

If you are looking for a v


449
vermiete: Single Compact Unit Leipzig Markranstädt
Buongiorno,

Appartamento




ACCOMMODATION 1 BED FLAT / APARTMENT

1 ZKB mit
direktem Zugang zum Parkhaus

349 EUR + NKpauschale


Zur Anmietung erf


349
vermiete: Single Compact Unit Leipzig Markranstädt

Buongiorno,

Appartamento




ACCOMMODATION 1 BED FLAT / APARTMENT

1 ZKB mit
Balkon
Sanierter Altbau, Stadtfeld
320 EUR +
NKpauschale

Zur A


449
vermiete: affitto Attico mansardato con splendida vista su Hannover
affitto Attico mansardato con splendida vista su Hannover


1br - ACCOMMODATION SET IN TRANQUIL Hannover Long
Let (Herrenhausen)

1BR / Apartment available Nov 15


furnished

450
vermiete: 30419 Hannover Appt ideal für Airport HAJ
Stöcken-Leinhausen-Herrenhausen-Vinnhorst-Nordhafen

Apartment - Wohnung 30419 Hannover bestens für HAJ



A smart compact studio to let in the centre of
Hannover Burg.
All mod cons


449
vermiete: master apartment 30419 Hannover Nord
Single Unit Compact Studio Hannover Herrenhausen
EBK/Stellplatz


Stöcken-Leinhausen-Herrenhausen-Vinnhorst-Nordhafen

Apartment - Wohnung 30419 Hannover bestens für HAJ







449
vermiete: Single Compact Unit ideal für Hannover AEI
Single Unit Compact Studio Hannover Herrenhausen
EBK/Stellplatz


Stöcken-Leinhausen-Herrenhausen-Vinnhorst-Nordhafen

Apartment - Wohnung 30419 Hannover bestens für HAJ


Buongiorno


450
vermiete: master apartment 30419 Hannover
Single Unit Compact Studio Hannover Herrenhausen
EBK/Stellplatz


Stöcken-Leinhausen-Herrenhausen-Vinnhorst-Nordhafen

Apartment - Wohnung 30419 Hannover bestens für HAJ







449
vermiete: master apartment 30419 Hannover Herrenhausen
Single Unit Compact Studio Hannover Herrenhausen
EBK/Stellplatz


Stöcken-Leinhausen-Herrenhausen-Vinnhorst-Nordhafen

Apartment - Wohnung 30419 Hannover bestens für HAJ







449
vermiete: master apartment 30419 Hannover Attiko Burg Herry
Single Unit Compact Studio Hannover Herrenhausen
EBK/Stellplatz


Stöcken-Leinhausen-Herrenhausen-Vinnhorst-Nordhafen

Apartment - Wohnung 30419 Hannover bestens für HAJ







449
vermiete: 1 BHK Studio D-30419 Hannover nahe Conti + AEI
Single Unit Compact Studio Hannover Herrenhausen
EBK/Stellplatz

Stöcken-Leinhausen-Herrenhausen


nur zum 10 min Airport

Ideal für Pendler,
Gastdozenten, Mitarb. von VW, Cont


449
vermiete: Single Compact Unit attic Appt 30419 Hannover Burg
Single Unit Compact Studio Hannover Herrenhausen
EBK/Stellplatz


Stöcken-Leinhausen-Herrenhausen-Vinnhorst-Nordhafen

Apartment - Wohnung 30419 Hannover bestens für HAJ


Buongiorno


449
vermiete: ideal für Hannover AEI nette Schweizerin sucht Nachmieterin
Single Unit Compact Studio Hannover Herrenhausen
EBK/Stellplatz


Stöcken-Leinhausen-Herrenhausen-Vinnhorst-Nordhafen

Apartment - Wohnung 30419 Hannover bestens für HAJ


Buongiorno


450
vermiete: 1,0 Zi Wohnung 30419 Hannover ideal für LUH AEI
In the heart of Herrenhausen,
this absolutely charming
fully-furnished studio is close to all commodities,
the
railway station and the gardens.
On the 4rd floor of a
quiet residential bu


449