Single Compact Unit 37075 Göttingen Nordstadt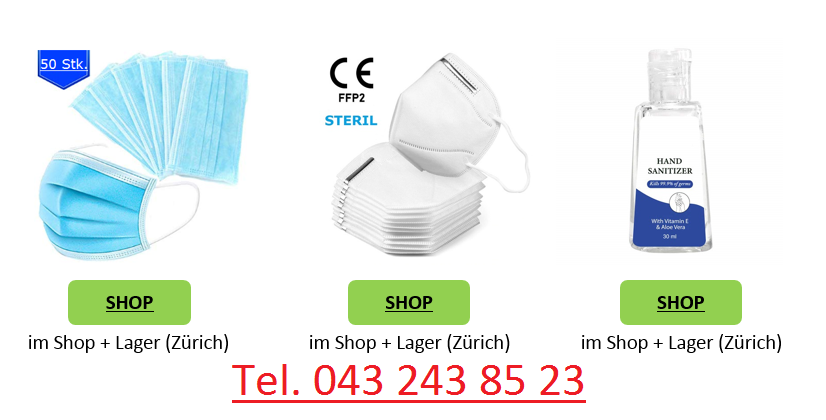 Single Compact Unit 37075 Göttingen
Nordstadt


Single Compact Unit 37075 Göttingen
Nordstadt


Modern one bedroom apartment with open plan
kitchen and en-suite shower/wc.
2-5 mins
ride to Sartorius - University + Clinicum + DLR.
Ideal location in the heart of downtown
37075 Weende
ACCOMMODATION 1 BED FLAT/APARTMENT SET IN TRANQUIL
attractive, peaceful neighbourhoods with good shopping possibilities.
There is easy access
to buses, trains and there are excellent parking facilities
INTERIORS
flat has a
hall, kitchen, bathroom, living room/ 1-bedroom
Tastefully furnished, fully appointed kitchen,
washing machine/tumble dryer in the basement
cable/sat TV, and telephone as well as the
possibility of
installing a fast internet connection.
RENTAL PERIOD
The rental
period is a minimum of 24 months with
three month`s notice.
Telefon: 0511 / 45 9 15 21
BEZ PROWIZJI !
Die Nk Pauschale beläuft sich auf 129 für die ganze
Wohnung.
Die Heizkosten sind bereits enthalten.
Internet/Telefon und Rundfunkgebühren
separat
If you have an interest in visiting the apartment, please send me an e-mail
annastrasse@mail.ee
Zur Anmietung erforderliche Unterlagen:
-
Mieterselbstauskunft (erhalten Sie von uns);
- Mietschuldenfreiheitserklärung vom jetzigen
Vermieter;
- Gehalts-/Einkommensnachweise;
- Kopie vom Personalausweis / R.P. / Passport
Per contatto immediato
telefonale al n°
00495114591521
5 mins
ride to MPI + Clinicum
Fotos: Single Compact Unit 37075 Göttingen
Nordstadt


Single Compact Unit 37075 Göttingen Nordstadt
Single Compact Unit 37075 Göttingen Nordstadt
---
Foto 2: Single Compact Unit 37075 Göttingen Nordstadt
---
Foto 3: Single Compact Unit 37075 Göttingen Nordstadt
---
Foto 4: Single Compact Unit 37075 Göttingen Nordstadt
---
Weitere Inserate: Single Compact Unit 37075 Göttingen Nordstadt
Foto
Beschreibung
Preis
vermiete: Single Compact Unit 30419 Hannover Nordstadt
Single Unit Compact Studio
30419 Hannover Herrenhausen


EBK/Stellplatz


ALQUILO APTO AMUEBLADO
1 DORMITORIO


A smart compact studio to let in
the centre of Han


449
vermiete: vacant Apartment Studio Göttingen ideal MPI-UMG-DLR -
T1 À louer Appartement

Weende MPI UMG DLR




Prix: EUR 450 / par mois
Chambres: 1


Adresse: Annastr. 17, 37075 Göttingen, Allemagne
1BR
/ Apartment




450
vermiete: RIVA PARADISO, AFFITTO APPARTAMENTO ARREDATO

Riva Paradiso 24, zona facilmente raggiungibile dal
centro, affittiamo appartamento arredato di 2,5 locali,
molto luminosi, Affitto mensile: CHF 1550–



1550
vermiete: Single Compact Unit D-47053 Duisburg HHU + UDE
T1 À louer Appartement dans Duisburg




Hallo

- Single Appartement -

This
beautiful stylish studio apartment is
in a prime
location and ideally suited
for


369
vermiete: Appartement T1 30419 Hannover
1 bedroom flat in Hannover

Region: NS Lower Saxony


Location: Herrenhausen

Category: Real
Estate

Date available: immediately, Property type:
Flat,

Number o


450
vermiete: ruhige Kleinst Wohnung Duisburg
T2 À louer Appartement dans Duisburg

Die
2-Zimmer-Wohnung ist hell, schön gelegen und
sehr
zentral. Bahnhof, Lidl, Aldi,Deutsche Bank,
Musical
Theater am Marientor, Restaurants <


369
vermiete: 30419 Hannover votre Appartement
flat for long term renting

Apartment möbliert



Student Apartment Hannover - in city centre.


Book your long let housing Now and move in Tomorrow!


secure parkin


449
vermiete: €100 mensili Affitto Locali Genova Centro



€100 mensili Affitto Locali Genova Centro


Genova Centro Storico affitto €100 cadauno, 3
locali mq100 + ampio giardino di mq150 ideali per magazzino
e laboratorio

Ide


100
vermiete: 1,0 Zi Wohnung 30419 Hannover ideal für Airport HAJ
Single Unit Compact Studio Hannover Herrenhausen
EBK/Stellplatz


Stöcken-Leinhausen-Herrenhausen-Vinnhorst-Nordhafen

Apartment - Wohnung 30419 Hannover bestens für HAJ


Buongiorno


449
vermiete: 1,0 Zimmer Wohnung 30419 Hannover
Single Unit Compact Studio Hannover Herrenhausen
EBK/Stellplatz


Stöcken-Leinhausen-Herrenhausen-Vinnhorst-Nordhafen

Apartment - Wohnung 30419 Hannover bestens für HAJ


Buongiorno


450
vermiete: 1,0 Zi Wohnung 30419 Hannover ideal für Airport HAJ
Hello Sir/Madame,

장기 렌탈
하노버시 (Herrenhausen (Burg)



Appartement
laundry in bldg
no smoking

valet parking



450
vermiete: 2-Zimmerwohnung im Herzen der Zürcher Altstadt
Vermieten wir eine charmante 2-Zimmerwohnung (ca. 80 m2) in
der idyllischen Flanier- und Einkaufsmeile der Altstadt
Zürich. In kürzester Gehdistanz erreichen Sie Kino, Kunst,
Gastronomie, Einkauf und


1470
vermiete: Wohnung zur Miete 2 Zimmer - 67,35 m²
Wohnung zur Miete befindet sich im 3. Stock eines neu
errichteten Gebäude

Die Wohnung besteht aus
Wohnzimmer, 1 Schlafzimmer mit Ankleideraum, Bad und Küche.


Die Wohnung hat auch ni


1200
vermiete: 1-Zimmer Wohnung Herrenhausen furnished 汉诺威 - private dorm
I am looking for a new tenant
The apartment has a
corridor, a kitchen
(with a cupboard, refrigerator and
stove), a bathroom,
a living-room / bedroom



Call 0176 95 73 5374


450
vermiete: 30419 Hannover 장기 렌탈 하노버시 (Herrenhausen (HAJ)
Hello Sir/Madame,

Ideal für Pendler, Gastdozenten,

Mitarb. von MPI / LUH / Uni...


Möbliertes
1 Zimmer-Apartment


quiet, central, convenient


Du suchs


450
vermiete: Single Compact Unit ideal für Airport HAJ
Single Unit Compact Studio Hannover Herrenhausen
EBK/Stellplatz


Stöcken-Leinhausen-Herrenhausen-Vinnhorst-Nordhafen

Apartment - Wohnung 30419 Hannover bestens für HAJ


Buongiorno


450
vermiete: Single Compact Unit Hannover bachelorette studio
Single Unit Compact Studio Hannover Herrenhausen
EBK/Stellplatz


Stöcken-Leinhausen-Herrenhausen-Vinnhorst-Nordhafen

Apartment - Wohnung 30419 Hannover bestens für HAJ


Buongiorno


449
vermiete: Hannover Single Wohnung ideal für Airport HAJ
Buongiorno

Affitto appartamento completamente
arredato:

-distanze a piedi: 2 minuti dalla
fermata del trenino

Affitto mensile: 480.00 +
120.00 saldo spese
incluso .


480
vermiete: 1,0 Zi-Wohnung 30419 Hannover Nordstadt

Stöcken-Leinhausen-Herrenhausen-Vinnhorst-Nordhafen

Apartment - Wohnung 30419 Hannover bestens für HAJ


Buongiorno,

Appartamento A Hannover IN
QUARTIERE POPOLOSO Herrenhaus


450
vermiete: Single Appartamento 30419 Hannover @ innersteweg

I am looking for a new tenant
The apartment has a
corridor, a kitchen
(with a cupboard, refrigerator and
stove), a bathroom,
a living-room / bedroom


There is also a basement


450