2016 YAMAHA YZF-R6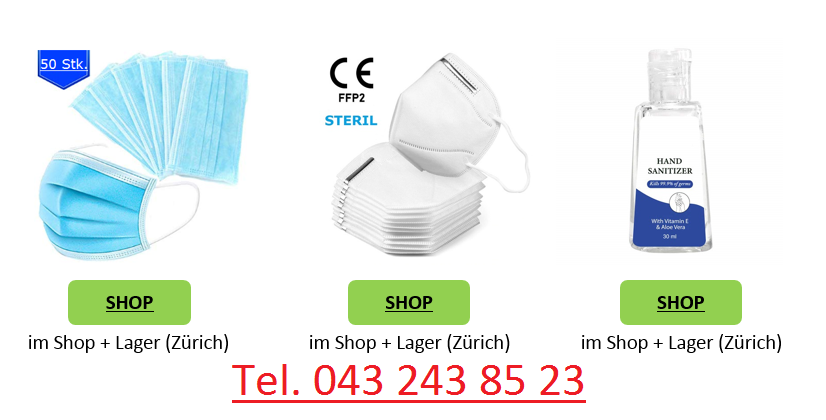 2016 YAMAHA YZF-R6


2016 YAMAHA YZF-R6


2016 YAMAHA YZF-R6
I'm selling my 2016 Yamaha R6 black edition. The bike is in
excellent condition as you can see in the pictures above. I purchased it new so I am the only owner.
Awesome bike in great condition, runs and rides very well.
Contact: Varun Tanwar
E-mail: varun.tan07@gmail.com
Price : $3000USD
Year: 2016
Make: Yamaha
Model: YZF-R6
Type: Sportbike
Class: Motorcycle
Exterior Color: Gray
Engine
Size: 599 cc
Engine Type: Inline 4-cylinder; DOHC, 16 titanium valves
All tires,
sprockets, etc. have plenty of wear left in them.
Bike will not disappoint in any way.
Contact: Varun Tanwar
E-mail: varun.tan07@gmail.com
Fotos: 2016 YAMAHA YZF-R6


2016 YAMAHA YZF-R6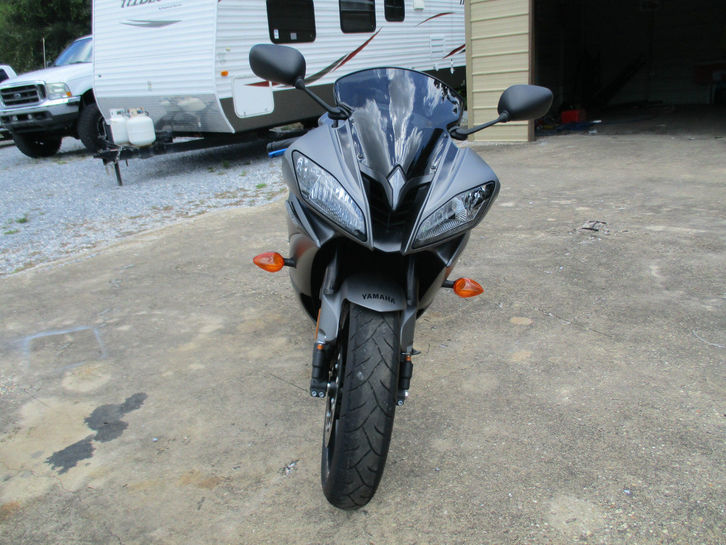 2016 YAMAHA YZF-R6
---
Weitere Inserate: 2016 YAMAHA YZF-R6
Foto
Beschreibung
Preis
verkaufe: Samsung Galaxy S7 Edge / Galaxy S7 / Samsung Galaxy S8 +
Samsung Galaxy S7 Edge / Galaxy S7 / Samsung Galaxy S8 +


Bitte wir möchten, dass Sie uns für jede Elektronik
Ihrer Wahl kontaktieren ....
Händler in Alle Arten von
elektronischen ... Mob


verkaufe: Apple iPhone 7 Plus ROT 256GB / Iphone 7 / Iphone 6 / Iphone 5
Apple iPhone 7 Plus ROT 256GB / Iphone 7 / Iphone 6 / Iphone
5

Bitte wir möchten, dass Sie uns für jede
Elektronik Ihrer Wahl kontaktieren ....
Händler in Alle
Arten von elektronischen .


verkaufe: Apple IPhone 7 32gb/128gb/256


Apple iPhone 7 32gb / 128gb / 256


What's in the Box
EarPods with Lightning
Connector
Apple iPhone with iOS 7 10
Lightning to
USB Cable
5W USB Power Adapter


400
verkaufe: Original S7 Edge Gold , iPhone 7 Red 128gb
Offer Discount - 20%
Brand New, Original in Sealed Box .
Warranty - 24 Months Validity.
Money Back Guarantee &
Return Policy - 60 Days
SHIPPING / DELIVERY 2 Days– $50
Courier DHL, Fe


580
verkaufe: Original iPhone 7 Red 128gb & S7 Edge Gold
Brand New, Original in Sealed Box . Warranty - 24 Months
Validity.
Unlocked , Sim-free. unopened, its original
packaging.
Discount - 20%
Money Back Guarantee &
Return Policy - 60 Days


00100
verkaufe: Apple iPhone 7 €335 Euro ed iPhone 7 Plus Samsung S8 €400 ed S8+ €430 euro
Nuovi Apple iPhone 7 €335 Euro ed iPhone 7 Plus Samsung S8
€400 ed S8+ €430 euro. Siamo uno autorizzati venditore
telefoni cellulari nel Regno Unito. DUE ANNI GARANZIA ITALIA
ed EUROPA

Funzi


335
verkaufe: New iPhone 7 plus 128GB RED, Samsung s8 plus
Brand new Original Samsung Galaxy s8 and s8+ and New Edition
RED Apple iphone 7 and 7 128GB plus cost 550usd with 1year
warranty.

Serious buyer should contact us.


Whatsapp CHAT or C


550
verkaufe: Buy Smart Samsung Galaxy S8+ , S8 , Smart iPhone 7 Plus , 7 Brandnew Whatsapp : +254740233875
We have in stock, the availability ­ of the New / Latest
iphones,Cameras, ipad, Laptops and ranging from All various
models. All Our Offered Devices are Brand new,Original,
Guaranteed, our Mobile pho


300
verkaufe: Vendo Nuovo di Zecca Huawei Mate 9 , P10 Plus con garanzia
vendi originale Nuovo di Zecca Huawei smartphone , Mai
usato con con scontrino
Sono in confezione originale,
sigillata, completa di accessori, con la garanzia

garanzia - -24 messi fino al


349
verkaufe: Apple iPhone 7 Plus 128GB Unlocked == €550
We sell all series of brand new original factory unlocked
Apple iPhone's and we sell at wholesale price and retail
price.We also accept payments via PayPal

Contact:
jjconrow1(@)gmail.com


550
verkaufe: Vendo Apple iPhone 7 & Playstation 4 & Samsung Galaxy S8 Plus
Brand New sealed

fast Express Courier Shipping


genuine sales with receipt/ 12 months apple warranty.


PROMO PROMO PROMO!!!!!!!

BUY 2 GET 1 FREE

BUY 5 GET 2 FREE


500
verkaufe: iPhone 7 Plus 256 GB ( RED ) -- $400
Buy 2 Get 1 Free - Original and unlocked Brand new recently
released


Apple iphone 7 Plus 256 GB -- $400

Apple iPhone 7 256 GB --- $350

Apple iPhone
6s Plus 128 GB --


verkaufe: Apple iPhone 7 32GB costo 400 Euro iPhone 7 Plus 430 Euro S7 EDGE S7
Apple iPhone 7 32GB costo 400 Euro iPhone 7 Plus 430 Euro S7
EDGE S7

Vendiamo ai Rivenditori e Privati


Siamo uno dei principali grossista venditore nel Regno
Unito

È ino


400
verkaufe: Apple iPhone 7 32GB per 400 EUR e Apple iPhone 7 Plus 32GB per 430EUR
Siamo un venditore di telefoni cellulari. memorizzare nel
Regno Unito e in Sud Africa.

I nostri telefoni
cellulari sono nuovo di zecca, sbloccato per tutte le reti,
sigillato nella sua scato


400
verkaufe: RED Apple iPhone 7/iPhone 7 Plus Limited Edition
RED Apple iPhone 7/iPhone 7 Plus Limited Edition


Buy 2 Get 1 Free

Apple iPhone 7 RED $650

Apple iPhone 7 RED Plus $800

Apple iPhone 7
$500
Apple iPhone 7 Plus $600


650
verkaufe: Apple iphone 7plus,Note 7
Original brand new 100% factory unlocked with 1 year
international warranty

Shipping Company: FedEx /
UPS / DHL and Private Enterprise
Delivery Time: 2 Days


To place an order: <


300
verkaufe: Nuovo Apple iPhone 7/7 Plus S7/S7 EDGE €350 BONIFICO BANCARIO Stock
Nuovo Apple iPhone 7/7 Plus S7/S7 EDGE €350 BONIFICO
BANCARIO Stock

* Siamo grossista e autorizzati
distributori Apple e Samsung prodotti

*I telefoni
cellulari funzioni con tutte le


350
verkaufe: Apple iPhone 7 32GB per €400 e Apple iPhone 7 Plus 32GB per €430
Siamo un venditore di telefoni cellulari. memorizzare nel
Regno Unito e in Sud Africa.



I nostri
telefoni cellulari sono nuovo di zecca, sbloccato per tutte
le reti, sigillato nella


400
verkaufe: Apple iPhone 7 e iPhone 7 Plus 256/128/32GB 400 Euro Italia e Europa Garanzia
Apple iPhone 7 e iPhone 7 Plus 256/128/32GB 400 Euro Italia
e Europa Garanzia

La spedizione è dalla nostra sede
nel Regno Unito, a voi in Italia - Spedizione Gratuita


Garanzia: Ital


400
verkaufe: Apple iPhone 7 32GB costo 400 Euro , Apple iPhone 7 Plus 32GB = 430Euro
Siamo un venditore di telefoni cellulari. memorizzare nel
Regno Unito e in Sud Africa.



I nostri
telefoni cellulari sono nuovo di zecca, sbloccato per tutte
le reti, sigillato nella


400