2 Zi-Whg Duisburg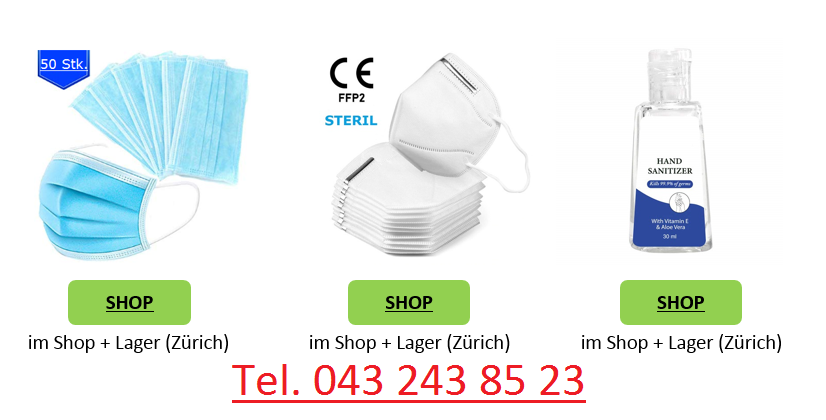 2 Zi-Whg Duisburg


2 Zi-Whg Duisburg


Welcome to Duisburg
Apartment right in the center of Hochfeld ,
in walking distance
from clinics Helios + Bethesda.
With the trams + U 79 (3 min by foot) you're anywhere
in a matter of minutes.
international DUS - Terminal and
the center of Düsseldorf's
nightlife is also just 12 min away
Hundehaltung ist laut Hausordnung nicht erlaubt.
Eine Hausrat- und Haftpflichtversicherung sind erwünscht.
mail on 0511 122 88 400
2rooms
This apartment , built in 1954 contains 2 rooms.
Free/available
apartment
flat for long term renting
Apartment mit Ausblick
Single
Apartment Fröbel - in city centre.
Book your long let housing Now and move in Tomorrow!
parking in front,
walking distance to public transport
Nachmieter
Duisburg
Date available: immediately
Ein ruhiges Appartment in der City wartet auf
Sie.
chillen und wohnen1 BED MODERN BUILD PROPERTY TO LET
* Rent : € 369.
* Bond : € 1100.
* Lovely Condition throughout.
* Situated Fröbelstrasse
* Close to
University UDE
Compact Studio colorful place to be in with young and energetic crowd
a short distance of UDE University
and Klinikum Helios + Bethesda
TOP
LAGE
GEPFLEGT
Mietwohnung (2-Zimmer, Küche, Bad, Flur) - 4. OG
Monatsmiete kalt 369,00 €
Nebenkosten 120,00 € zzgl. verbrauchsabhängig Strom,
Kaution in Höhe von 3 Monatsmieten
mail on annastrasse@yandex.com
Hallo
Mädels, hier bietet sich euch in einer ruhigen Straße
im ruhigen DG ein sehr schönes und helles
Zimmer an.
Das Appt ist frisch renoviert, ihr müsst also nur noch einziehen.
Die Mieter
sind international und o.k.
Dann schreibt mir mal fleißig.
Servus und Grüß Gott
☎0176-95 73 53 74
If you're interested, please get back with us asap
basement-for bike storage
cable/sat TV, and telephone as well as the possibility of
installing
a fast internet connection.
Suitable for mature working person. +
Non smoker . Tenants are responsible for the Council Tax Rundfunk
please text with any
question or to arrange a viewing
commitment 3yrs
_______________________
do contact me on anna@24-mail.com
Other information:
- The offer is free
of commission
- Minimum lease term 36 months.
- Non-smoking apartment
- No pets please
- Documents required for tenancy application:
passport copies proofs of income of each
applicant
Fotos: 2 Zi-Whg Duisburg


2 Zi-Whg Duisburg
2 Zi-Whg Duisburg
---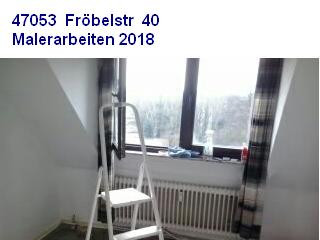 Foto 2: 2 Zi-Whg Duisburg
---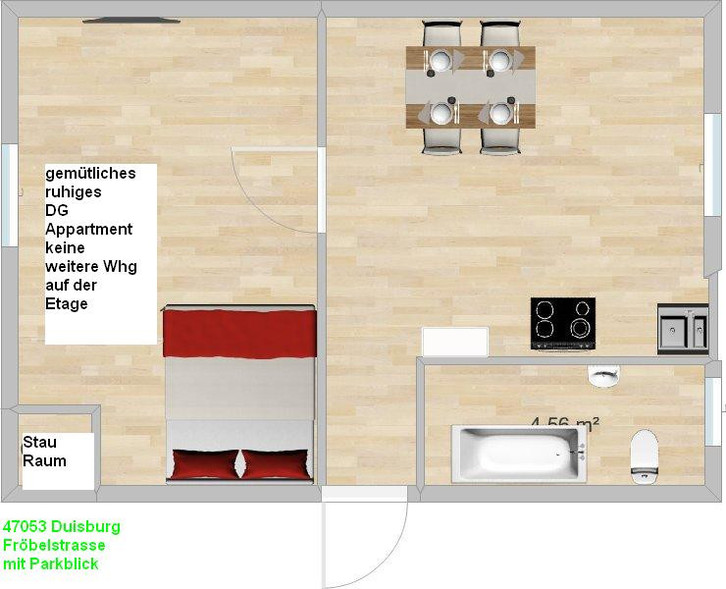 Foto 3: 2 Zi-Whg Duisburg
---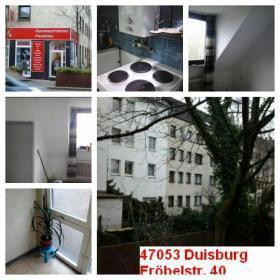 Foto 4: 2 Zi-Whg Duisburg
---
Weitere Inserate: 2 Zi-Whg Duisburg
Foto
Beschreibung
Preis
vermiete: 3.5-Zimmerwohnung
Sehr helle 3.5 Zimmerwohnung im 2.Stock.

Ruhige und
zentrale Wohnlage im Renovierten 3-Familien Haus mit Studio.



Beschreibung

Die Wohnung erstreckt
sich über das ganze


1490
vermiete: 4-Zimmer Wohnung in Niederlenz

4-Zimmerwohnung im 3.OG, an ruhiger Lage

Das
Mehrfamilienhaus liegt in einer sehr kinderfreundlichen
Umgebung direkt am Ende einer Sackgasse.


Beschreibung

Zu Fuss erre


1340
vermiete: Single Compact Unit ideal für Airport HAJ
Single Unit Compact Studio Hannover Herrenhausen
EBK/Stellplatz


Stöcken-Leinhausen-Herrenhausen-Vinnhorst-Nordhafen

Apartment - Wohnung 30419 Hannover bestens für HAJ


Moin, moin


449
vermiete: Votre logement à deux pas du lac
Disponible de suite, l'appartement est situé dans un
quartier animé, vivant et proche de toutes les commodités.
Il est agencé de la manière suivante :

Une
grande pièce à vivre avec d


870
vermiete: Tolle Singlewohnung an bester Lage!
Wir vermieten diese grosszügige 2-Zimmerwohnung. Nebst dem
ansprechenden Grundriss überzeugt diese Wohnung unter
anderem mit dem folgenden Komfort:

- heller
Wohnbereich
- geschlossene Kü


950
vermiete: WG Zimmer
WG Zimmer in EFH. Ruhig und trotzdem Central gelegen.

Zu ÖV zu Fuss 2 Minuten. Zu Supermarkt mit Bus ca. 10
Minuten.
Mit Bus oder Bahn in ca.20 Minuten in Luzern.

Im Haus wohnen 2 Perso


640
vermiete: Single Compact Unit D-30419 Hannover
T1 À louer Appartement dans Hannovre

Hannover
Appartement
À louer Appartement dans Hannovre




Prix: EUR 450 / par
mois
Chambres: 1

Taille: 27 m² / 286 ft²

450
vermiete: 30419 Compact Unit ideal für Airport HAJ
À louer Appartement dans Hannovre



Hallo,


wir suchen kurzfristig (sofort)
einen
Nachmieter
für unsere gut geschnittene
Einzimmer-Wohnung.


Herz


450
vermiete: Single Compact Unit Nordstadt
Göttingen ruhige City Whg für Gehörlose (NS)



Modern one bedroom apartment with open plan
kitchen
and en-suite shower/wc.

2-5 mins ride to Sartorius
- University + Clinicum


450
vermiete: D-30419 Hannover Appartement
Hannover Appartement
À louer Appartement dans Hannovrens
Hannovre



Hallo,

wir suchen
kurzfristig (sofort)
einen Nachmieter
für unsere
gut geschnittene Einzi


450
vermiete: Single Compact Unit ideal für Master LUH
Single Unit Compact Studio Hannover Herrenhausen
EBK/Stellplatz


Stöcken-Leinhausen-Herrenhausen-Vinnhorst-Nordhafen

Apartment - Wohnung 30419 Hannover bestens für HAJ


Hallo,

450
vermiete: Eine unvergleichliche Rarität im Herzen von Zürich!
Der Rennweg, das Tor zum historischen Teil der Stadt Zürich,
angrenzend an die prestigeträchtige und weltberühmte
Bahnhofstrasse, ist eine der ältesten Strassen der Altstadt.

Die charmante Altsta


1950
vermiete: Single Compact Unit ideal für Master LUH
Single Unit Compact Studio Hannover Herrenhausen
EBK/Stellplatz


Stöcken-Leinhausen-Herrenhausen-Vinnhorst-Nordhafen

Apartment - Wohnung 30419 Hannover bestens für HAJ


- 900 EUR


449
vermiete: Ligornetto appartamento di 3,5 locali
Appartamento tranquillo e molto soleggiato di 3,5 locali
situato al 1. piano di una palazzina di 4 piani con 8 unità,
composto da ingresso con grande armadio a muro, cucina
abitale con uscita sul bal


1'130 CHF
vermiete: Apartment 30419 Hannover ideal für Airport HAJ
Single Unit Compact Studio Hannover Herrenhausen



ALQUILO APTO AMUEBLADO 1 DORMITORIO



affittasi appartamento arredato

Affitto
"pied-à-terre" a 30419 Hannover Burg


449
vermiete: 1 Zimmer Wohnung Hannover direkt am Bahnhof

Ab sofort gesucht
eine cool und entspannte Mieterin

für eine geräumige Wohnung 30419 Hannover Herrenhausen


Die Wohnung liegt im 3.OG und ist schön
geschnitten.
Das Wohn-Zimm


449 EUR
vermiete: Single Compact Unit 37075 Göttingen Nordstadt
Modern one bedroom apartment with open plan
kitchen and
en-suite shower/wc.

2-5 mins ride to Sartorius -
University + Clinicum + DLR.

Ideal location in the
heart of downtown


449
vermiete: Single Compact Unit 30419 Hannover Nordstadt
Single Unit Compact Studio
30419 Hannover Herrenhausen


EBK/Stellplatz


ALQUILO APTO AMUEBLADO
1 DORMITORIO


A smart compact studio to let in
the centre of Han


449
vermiete: vacant Apartment Studio Göttingen ideal MPI-UMG-DLR -
T1 À louer Appartement

Weende MPI UMG DLR




Prix: EUR 450 / par mois
Chambres: 1


Adresse: Annastr. 17, 37075 Göttingen, Allemagne
1BR
/ Apartment




450
vermiete: RIVA PARADISO, AFFITTO APPARTAMENTO ARREDATO

Riva Paradiso 24, zona facilmente raggiungibile dal
centro, affittiamo appartamento arredato di 2,5 locali,
molto luminosi, Affitto mensile: CHF 1550–



1550