vacant Apartment Studio Göttingen ideal MPI-UMG-DLR -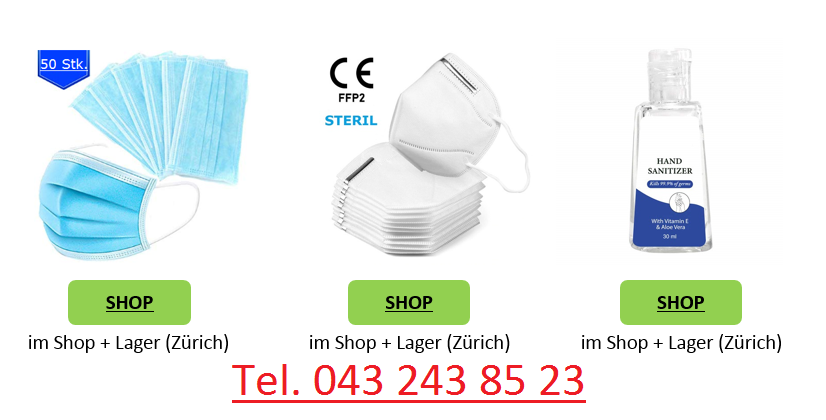 vacant Apartment Studio Göttingen ideal
MPI-UMG-DLR -


vacant Apartment Studio Göttingen ideal
MPI-UMG-DLR -


T1 À louer Appartement
Weende MPI UMG DLR
Prix: EUR 450 / par mois
Chambres: 1
Adresse: Annastr. 17, 37075 Göttingen, Allemagne
1BR / Apartment
available
City Apartment
We are moving out of Germany due to
professional reasons,
and we are looking for a new tenant
The contract comes
with the notice period of 36 months
Diese möblierte 1 Zimmer-Wohnung befindet sich im
2. Obergeschoss
eines 1994 erbauten 3-geschossigen Wohnhauses.
-Wohn/Schlafzimmer
-Diele mit Pantry-Küche und Abstellkammer
-Dusche/WC
Pkw-Stellplatz direkt am
Haus 25 €.
Tiefgarage nur auf Anfrage
Miete € 450,-- zuzügl.
Nebenkostenpauschale
(incl. Kabel-Breitband,SAT-Heizung) € 129,--
Kaution €
900,--
Message us for further details.
00 49 176 95 73 53 74
If you have an interest in visiting the apartment,
please send me an e-mail
with
Notwendige Unterlagen
Kopie gültiger Personalausweis / Reisepass
Mieterselbstauskunft mit Unterschrift
Aufenthaltsgenehmigung (bei ausländischen
Staatsbürgern)
Gehaltsnachweis der letzten drei Monate
Если Вы
намерены
провести
длительное
время в уютных
условиях, где
всё устроено
так, чтобы Вы
чувствовали
себя комфортно,
наслаждались
тёплой домашней
атмосферой,
тогда Вы нашли
то,
что искали
так долго в
Интернете. К
Вашим услугам
современные
комфортабельные
апартаменты в
одном из
красивейших
городов
Германия -
Гёттинген-Норд
Предлагаем в
Ваше
распоряжени
1-х
комнатный
меблированный
апартамент
общей площадью 20
м.кв,
с уютным
залом и спальной
комнатой.Апартамент
рассчита
н до 1
человек и имеет
все необходимое
для комфортного
проживания:
Fotos: vacant Apartment Studio Göttingen ideal
MPI-UMG-DLR -


vacant Apartment Studio Göttingen ideal MPI-UMG-DLR -
vacant Apartment Studio Göttingen ideal MPI-UMG-DLR -
---
Foto 2: vacant Apartment Studio Göttingen ideal MPI-UMG-DLR -
---
Foto 3: vacant Apartment Studio Göttingen ideal MPI-UMG-DLR -
---
Foto 4: vacant Apartment Studio Göttingen ideal MPI-UMG-DLR -
---
Weitere Inserate: vacant Apartment Studio Göttingen ideal MPI-UMG-DLR -
Foto
Beschreibung
Preis
vermiete: RIVA PARADISO, AFFITTO APPARTAMENTO ARREDATO

Riva Paradiso 24, zona facilmente raggiungibile dal
centro, affittiamo appartamento arredato di 2,5 locali,
molto luminosi, Affitto mensile: CHF 1550–



1550
vermiete: Single Compact Unit D-47053 Duisburg HHU + UDE
T1 À louer Appartement dans Duisburg




Hallo

- Single Appartement -

This
beautiful stylish studio apartment is
in a prime
location and ideally suited
for


369
vermiete: Appartement T1 30419 Hannover
1 bedroom flat in Hannover

Region: NS Lower Saxony


Location: Herrenhausen

Category: Real
Estate

Date available: immediately, Property type:
Flat,

Number o


450
vermiete: ruhige Kleinst Wohnung Duisburg
T2 À louer Appartement dans Duisburg

Die
2-Zimmer-Wohnung ist hell, schön gelegen und
sehr
zentral. Bahnhof, Lidl, Aldi,Deutsche Bank,
Musical
Theater am Marientor, Restaurants <


369
vermiete: 30419 Hannover votre Appartement
flat for long term renting

Apartment möbliert



Student Apartment Hannover - in city centre.


Book your long let housing Now and move in Tomorrow!


secure parkin


449
vermiete: €100 mensili Affitto Locali Genova Centro



€100 mensili Affitto Locali Genova Centro


Genova Centro Storico affitto €100 cadauno, 3
locali mq100 + ampio giardino di mq150 ideali per magazzino
e laboratorio

Ide


100
vermiete: 1,0 Zi Wohnung 30419 Hannover ideal für Airport HAJ
Single Unit Compact Studio Hannover Herrenhausen
EBK/Stellplatz


Stöcken-Leinhausen-Herrenhausen-Vinnhorst-Nordhafen

Apartment - Wohnung 30419 Hannover bestens für HAJ


Buongiorno


449
vermiete: 1,0 Zimmer Wohnung 30419 Hannover
Single Unit Compact Studio Hannover Herrenhausen
EBK/Stellplatz


Stöcken-Leinhausen-Herrenhausen-Vinnhorst-Nordhafen

Apartment - Wohnung 30419 Hannover bestens für HAJ


Buongiorno


450
vermiete: 1,0 Zi Wohnung 30419 Hannover ideal für Airport HAJ
Hello Sir/Madame,

장기 렌탈
하노버시 (Herrenhausen (Burg)



Appartement
laundry in bldg
no smoking

valet parking



450
vermiete: 2-Zimmerwohnung im Herzen der Zürcher Altstadt
Vermieten wir eine charmante 2-Zimmerwohnung (ca. 80 m2) in
der idyllischen Flanier- und Einkaufsmeile der Altstadt
Zürich. In kürzester Gehdistanz erreichen Sie Kino, Kunst,
Gastronomie, Einkauf und


1470
vermiete: Wohnung zur Miete 2 Zimmer - 67,35 m²
Wohnung zur Miete befindet sich im 3. Stock eines neu
errichteten Gebäude

Die Wohnung besteht aus
Wohnzimmer, 1 Schlafzimmer mit Ankleideraum, Bad und Küche.


Die Wohnung hat auch ni


1200
vermiete: 1-Zimmer Wohnung Herrenhausen furnished 汉诺威 - private dorm
I am looking for a new tenant
The apartment has a
corridor, a kitchen
(with a cupboard, refrigerator and
stove), a bathroom,
a living-room / bedroom



Call 0176 95 73 5374


450
vermiete: 30419 Hannover 장기 렌탈 하노버시 (Herrenhausen (HAJ)
Hello Sir/Madame,

Ideal für Pendler, Gastdozenten,

Mitarb. von MPI / LUH / Uni...


Möbliertes
1 Zimmer-Apartment


quiet, central, convenient


Du suchs


450
vermiete: Single Compact Unit ideal für Airport HAJ
Single Unit Compact Studio Hannover Herrenhausen
EBK/Stellplatz


Stöcken-Leinhausen-Herrenhausen-Vinnhorst-Nordhafen

Apartment - Wohnung 30419 Hannover bestens für HAJ


Buongiorno


450
vermiete: Single Compact Unit Hannover bachelorette studio
Single Unit Compact Studio Hannover Herrenhausen
EBK/Stellplatz


Stöcken-Leinhausen-Herrenhausen-Vinnhorst-Nordhafen

Apartment - Wohnung 30419 Hannover bestens für HAJ


Buongiorno


449
vermiete: Hannover Single Wohnung ideal für Airport HAJ
Buongiorno

Affitto appartamento completamente
arredato:

-distanze a piedi: 2 minuti dalla
fermata del trenino

Affitto mensile: 480.00 +
120.00 saldo spese
incluso .


480
vermiete: 1,0 Zi-Wohnung 30419 Hannover Nordstadt

Stöcken-Leinhausen-Herrenhausen-Vinnhorst-Nordhafen

Apartment - Wohnung 30419 Hannover bestens für HAJ


Buongiorno,

Appartamento A Hannover IN
QUARTIERE POPOLOSO Herrenhaus


450
vermiete: Single Appartamento 30419 Hannover @ innersteweg

I am looking for a new tenant
The apartment has a
corridor, a kitchen
(with a cupboard, refrigerator and
stove), a bathroom,
a living-room / bedroom


There is also a basement


450
vermiete: 1,0 Zimmer Whg Appartamento 30419 Hannover


Buongiorno

Affitto appartamento
completamente arredato:

-distanze a piedi: 2
minuti dalla fermata del trenino

Affitto mensile:
480.00 + 160.00 saldo spese incl


480
vermiete: 1 BHK Studio Hannover nahe Conti + AEI
Single Unit Compact Studio Hannover Herrenhausen
EBK/Stellplatz

Stöcken-Leinhausen-Herrenhausen


nur zum 10 min Airport

Ideal für Pendler,
Gastdozenten, Mitarb. von VW, Cont


449