vermiete Single Compact Unit D-47053 Duisburg HHU + UDE
Single Compact Unit D-47053 Duisburg
HHU + UDE


Beschreibung: Single Compact Unit D-47053 Duisburg
HHU + UDE


T1 À louer Appartement dans Duisburg
Hallo
- Single Appartement -
This beautiful stylish studio apartment is
in a prime location and ideally suited
for a
single professional.
The house is located close to the Rhine,
close to the
main shopping street Wanheimer Straße with many shops and restaurants.
Beautifully
renovated privately owned apartment in the heart of Duisburg
with lots of natural sunlight.
unfurnished,
The size is approximately 40 square meters and consists of hallway,
kitchen and a large room with 2 bright windows + bathroom/wc w daylights
The monthly
charges heating / water / garbage / cleaning / Sat-TV 129 EUR
Available from end of April
for a 12 month rental but flexible.
if required the monthly rent adapted accordingly by 36 ms
contract
mail on 0049 511 122 88 400
Die Lebensqualität lässt ebenfalls keine
Wünsche offen.
In unmittelbarer Umgebung befinden sich alle namhaften Supermärkte,
SpielClubs, Bars, Sportmöglichkeiten, Parks sowie unzählige Shoppingmöglichkeiten.
Die
Mieterschaft ist sehr angenehm, sehr freundliche aufgeschlossene Menschen,
von denen man 24 Std
nichts hört
Fernseh Anschluss ist SAT / Kabel und Telefon sind in jedem Raum verlegt
Wer hier mal feiern gehen möchte, kann dies zur Genüge auskosten
Wenn du Interesse
hast, dann melde dich
sehr gerne bei mir - am besten per Mail in der du auch gerne
schon
mal ein wenig von dir erzählen kannst, wenn du magst.
Wir freuen uns von dir zu hören!
Viele Grüße, Frank
Cordiali saluti,
Modern 2 bedroom apartment
with open plan kitchen and en-suite shower/wc.
5-10 mins
ride to University + Clinicum
Single Compact Unit D-47053 Duisburg HHU + UDE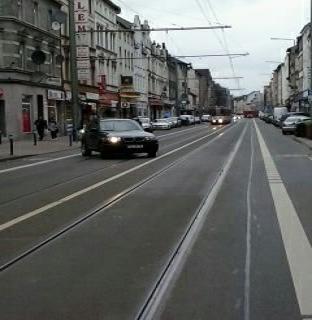 Single Compact Unit D-47053 Duisburg HHU + UDE
---
Foto 2: Single Compact Unit D-47053 Duisburg HHU + UDE
---
Foto 3: Single Compact Unit D-47053 Duisburg HHU + UDE
---
Foto 4: Single Compact Unit D-47053 Duisburg HHU + UDE
---
Weitere Inserate: Single Compact Unit D-47053 Duisburg HHU + UDE
Foto
Beschreibung
Preis
vermiete: Appartement T1 30419 Hannover
1 bedroom flat in Hannover

Region: NS Lower Saxony


Location: Herrenhausen

Category: Real
Estate

Date available: immediately, Property type:
Flat,

Number o


450
vermiete: ruhige Kleinst Wohnung Duisburg
T2 À louer Appartement dans Duisburg

Die
2-Zimmer-Wohnung ist hell, schön gelegen und
sehr
zentral. Bahnhof, Lidl, Aldi,Deutsche Bank,
Musical
Theater am Marientor, Restaurants <


369
vermiete: 30419 Hannover votre Appartement
flat for long term renting

Apartment möbliert



Student Apartment Hannover - in city centre.


Book your long let housing Now and move in Tomorrow!


secure parkin


449
vermiete: €100 mensili Affitto Locali Genova Centro



€100 mensili Affitto Locali Genova Centro


Genova Centro Storico affitto €100 cadauno, 3
locali mq100 + ampio giardino di mq150 ideali per magazzino
e laboratorio

Ide


100
vermiete: 1,0 Zi Wohnung 30419 Hannover ideal für Airport HAJ
Single Unit Compact Studio Hannover Herrenhausen
EBK/Stellplatz


Stöcken-Leinhausen-Herrenhausen-Vinnhorst-Nordhafen

Apartment - Wohnung 30419 Hannover bestens für HAJ


Buongiorno


449
vermiete: 1,0 Zimmer Wohnung 30419 Hannover
Single Unit Compact Studio Hannover Herrenhausen
EBK/Stellplatz


Stöcken-Leinhausen-Herrenhausen-Vinnhorst-Nordhafen

Apartment - Wohnung 30419 Hannover bestens für HAJ


Buongiorno


450
vermiete: 1,0 Zi Wohnung 30419 Hannover ideal für Airport HAJ
Hello Sir/Madame,

장기 렌탈
하노버시 (Herrenhausen (Burg)



Appartement
laundry in bldg
no smoking

valet parking



450
vermiete: 2-Zimmerwohnung im Herzen der Zürcher Altstadt
Vermieten wir eine charmante 2-Zimmerwohnung (ca. 80 m2) in
der idyllischen Flanier- und Einkaufsmeile der Altstadt
Zürich. In kürzester Gehdistanz erreichen Sie Kino, Kunst,
Gastronomie, Einkauf und


1470
vermiete: Wohnung zur Miete 2 Zimmer - 67,35 m²
Wohnung zur Miete befindet sich im 3. Stock eines neu
errichteten Gebäude

Die Wohnung besteht aus
Wohnzimmer, 1 Schlafzimmer mit Ankleideraum, Bad und Küche.


Die Wohnung hat auch ni


1200
vermiete: 1-Zimmer Wohnung Herrenhausen furnished 汉诺威 - private dorm
I am looking for a new tenant
The apartment has a
corridor, a kitchen
(with a cupboard, refrigerator and
stove), a bathroom,
a living-room / bedroom



Call 0176 95 73 5374


450
vermiete: 30419 Hannover 장기 렌탈 하노버시 (Herrenhausen (HAJ)
Hello Sir/Madame,

Ideal für Pendler, Gastdozenten,

Mitarb. von MPI / LUH / Uni...


Möbliertes
1 Zimmer-Apartment


quiet, central, convenient


Du suchs


450
vermiete: Single Compact Unit ideal für Airport HAJ
Single Unit Compact Studio Hannover Herrenhausen
EBK/Stellplatz


Stöcken-Leinhausen-Herrenhausen-Vinnhorst-Nordhafen

Apartment - Wohnung 30419 Hannover bestens für HAJ


Buongiorno


450
vermiete: Single Compact Unit Hannover bachelorette studio
Single Unit Compact Studio Hannover Herrenhausen
EBK/Stellplatz


Stöcken-Leinhausen-Herrenhausen-Vinnhorst-Nordhafen

Apartment - Wohnung 30419 Hannover bestens für HAJ


Buongiorno


449
vermiete: Hannover Single Wohnung ideal für Airport HAJ
Buongiorno

Affitto appartamento completamente
arredato:

-distanze a piedi: 2 minuti dalla
fermata del trenino

Affitto mensile: 480.00 +
120.00 saldo spese
incluso .


480
vermiete: 1,0 Zi-Wohnung 30419 Hannover Nordstadt

Stöcken-Leinhausen-Herrenhausen-Vinnhorst-Nordhafen

Apartment - Wohnung 30419 Hannover bestens für HAJ


Buongiorno,

Appartamento A Hannover IN
QUARTIERE POPOLOSO Herrenhaus


450
vermiete: Single Appartamento 30419 Hannover @ innersteweg

I am looking for a new tenant
The apartment has a
corridor, a kitchen
(with a cupboard, refrigerator and
stove), a bathroom,
a living-room / bedroom


There is also a basement


450
vermiete: 1,0 Zimmer Whg Appartamento 30419 Hannover


Buongiorno

Affitto appartamento
completamente arredato:

-distanze a piedi: 2
minuti dalla fermata del trenino

Affitto mensile:
480.00 + 160.00 saldo spese incl


480
vermiete: 1 BHK Studio Hannover nahe Conti + AEI
Single Unit Compact Studio Hannover Herrenhausen
EBK/Stellplatz

Stöcken-Leinhausen-Herrenhausen


nur zum 10 min Airport

Ideal für Pendler,
Gastdozenten, Mitarb. von VW, Cont


449
vermiete: 1 BHK Studio Hannover nahe Continental + AEI
Single Unit Compact Studio Hannover Herrenhausen
EBK/Stellplatz

Stöcken-Leinhausen-Herrenhausen


nur zum 10 min Airport

Ideal für Pendler,
Gastdozenten, Mitarb. von VW, Cont


449
vermiete: 1 Zimmer Whg Appt ハノーバー 30419 Hannover
Single Unit Compact Studio Hannover Herrenhausen
EBK/Stellplatz


Stöcken-Leinhausen-Herrenhausen-Vinnhorst-Nordhafen

Apartment - Wohnung 30419 Hannover bestens für HAJ


1-Zimmer-A


449