vermiete Single Compact Unit D-30419 Hannover
Single Compact Unit D-30419 Hannover


Beschreibung: Single Compact Unit D-30419 Hannover


Modern möblierte 1 Zimmerwohnung Nähe Bahnhof
in ruhiger Wohnlage mit guter
Parkmöglichkeit.
Wohn/Schlafzimmer mit Kleiderschrank, Doppelbett
Einbauküche
(komplett eingerichtet).
Ablöse und Provisionsfrei.
ACCOMMODATION 1 BED FLAT
/ APARTMENT
1 ZKB Hannover Innersteweg
Neubau
0511 / 45 9 15 21
Zur Anmietung erforderliche Unterlagen:
- Mieterselbstauskunft (erhalten Sie von uns),
- Mietschuldenfreiheitserklärung vom jetzigen Vermieter,
- Gehalts-/Einkommensnachweise,
- Kopie vom Personalausweis / R.P. / Passport
Other information:
- The offer
is free of commission
- Minimum lease term 24 months.
- Non-smoking apartment
-
No pets please
- Documents required for tenancy application:
passport copies proofs of
income of each applicant
This beautiful stylish studio apartment is
in
a prime location and ideally suited
for a single professional.
The apartment is
well presented and designed and features all
the necessary modern conveniences.
This
large studio comprises of entrance hall
leading to the bathroom and living/bedroom.
There is a fully fitted kitchen
The property is a real find and those who
love
rolling IN-Viertels cannot do better than this:
a short distance of LUH
University
and Klinikum
* Main-Station 3 minute drive
* Close to city
centre and business parks
* Beautiful pubs bistros that serves excellent food
* Located
right on the edge of the Lock
Features
* Fitted kitchen with all
modern conveniences
* secure parking for your bike
* Communal gardens just in front
*
storage available in the basement
* Bathroom with shower
ACCOMMODATION 1
BED FLAT/ APARTMENT SET
IN TRANQUIL
the notice period is excluded for both sides for 24
months
eminently suitable for 1 person
- Very light, calm guest room
-
Joint use of the kitchen, bathroom and cellar compartment
- Located in the city
- Price pcm
phone 049 511 45 9 15 21
Besichtigungstermin
Frank oder Susanne
0511
/ 45 9 15 21
0177 / 93 94 524
bon stationnement des résidents locaux
If
you're interested, please get back with us asap
Single Compact Unit D-30419 Hannover
Single Compact Unit D-30419 Hannover
---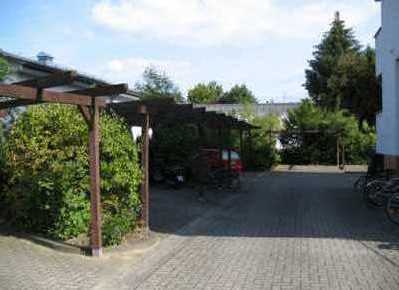 Foto 2: Single Compact Unit D-30419 Hannover
---
Foto 3: Single Compact Unit D-30419 Hannover
---
Foto 4: Single Compact Unit D-30419 Hannover
---
Weitere Inserate: Single Compact Unit D-30419 Hannover
Foto
Beschreibung
Preis
vermiete: Ligornetto appartamento di 3,5 locali
Appartamento tranquillo e molto soleggiato di 3,5 locali
situato al 1. piano di una palazzina di 4 piani con 8 unità,
composto da ingresso con grande armadio a muro, cucina
abitale con uscita sul bal


1'130 CHF
vermiete: Apartment 30419 Hannover ideal für Airport HAJ
Single Unit Compact Studio Hannover Herrenhausen



ALQUILO APTO AMUEBLADO 1 DORMITORIO



affittasi appartamento arredato

Affitto
"pied-à-terre" a 30419 Hannover Burg


449
vermiete: Appartement 37075 Weende Fassberg MPI
ruhige City Whg ohne B6 Lärm

Résidence Anna à
Weende,

la résidence Universitaire Georg August

est située à proximité des transports et des campus
universitaires.

La


441
vermiete: 1 Zimmer Wohnung Hannover direkt am Bahnhof

Ab sofort gesucht
eine cool und entspannte Mieterin

für eine geräumige Wohnung 30419 Hannover Herrenhausen


Die Wohnung liegt im 3.OG und ist schön
geschnitten.
Das Wohn-Zimm


449 EUR
vermiete: Single Compact Unit 37075 Göttingen Nordstadt
Modern one bedroom apartment with open plan
kitchen and
en-suite shower/wc.

2-5 mins ride to Sartorius -
University + Clinicum + DLR.

Ideal location in the
heart of downtown


449
vermiete: Single Compact Unit 30419 Hannover Nordstadt
Single Unit Compact Studio
30419 Hannover Herrenhausen


EBK/Stellplatz


ALQUILO APTO AMUEBLADO
1 DORMITORIO


A smart compact studio to let in
the centre of Han


449
vermiete: vacant Apartment Studio Göttingen ideal MPI-UMG-DLR -
T1 À louer Appartement

Weende MPI UMG DLR




Prix: EUR 450 / par mois
Chambres: 1


Adresse: Annastr. 17, 37075 Göttingen, Allemagne
1BR
/ Apartment




450
vermiete: RIVA PARADISO, AFFITTO APPARTAMENTO ARREDATO

Riva Paradiso 24, zona facilmente raggiungibile dal
centro, affittiamo appartamento arredato di 2,5 locali,
molto luminosi, Affitto mensile: CHF 1550–



1550
vermiete: Single Compact Unit D-47053 Duisburg HHU + UDE
T1 À louer Appartement dans Duisburg




Hallo

- Single Appartement -

This
beautiful stylish studio apartment is
in a prime
location and ideally suited
for


369
vermiete: Appartement T1 30419 Hannover
1 bedroom flat in Hannover

Region: NS Lower Saxony


Location: Herrenhausen

Category: Real
Estate

Date available: immediately, Property type:
Flat,

Number o


450
vermiete: ruhige Kleinst Wohnung Duisburg
T2 À louer Appartement dans Duisburg

Die
2-Zimmer-Wohnung ist hell, schön gelegen und
sehr
zentral. Bahnhof, Lidl, Aldi,Deutsche Bank,
Musical
Theater am Marientor, Restaurants <


369
vermiete: 30419 Hannover votre Appartement
flat for long term renting

Apartment möbliert



Student Apartment Hannover - in city centre.


Book your long let housing Now and move in Tomorrow!


secure parkin


449
vermiete: €100 mensili Affitto Locali Genova Centro



€100 mensili Affitto Locali Genova Centro


Genova Centro Storico affitto €100 cadauno, 3
locali mq100 + ampio giardino di mq150 ideali per magazzino
e laboratorio

Ide


100
vermiete: 1,0 Zi Wohnung 30419 Hannover ideal für Airport HAJ
Single Unit Compact Studio Hannover Herrenhausen
EBK/Stellplatz


Stöcken-Leinhausen-Herrenhausen-Vinnhorst-Nordhafen

Apartment - Wohnung 30419 Hannover bestens für HAJ


Buongiorno


449
vermiete: 1,0 Zimmer Wohnung 30419 Hannover
Single Unit Compact Studio Hannover Herrenhausen
EBK/Stellplatz


Stöcken-Leinhausen-Herrenhausen-Vinnhorst-Nordhafen

Apartment - Wohnung 30419 Hannover bestens für HAJ


Buongiorno


450
vermiete: 1,0 Zi Wohnung 30419 Hannover ideal für Airport HAJ
Hello Sir/Madame,

장기 렌탈
하노버시 (Herrenhausen (Burg)



Appartement
laundry in bldg
no smoking

valet parking



450
vermiete: 2-Zimmerwohnung im Herzen der Zürcher Altstadt
Vermieten wir eine charmante 2-Zimmerwohnung (ca. 80 m2) in
der idyllischen Flanier- und Einkaufsmeile der Altstadt
Zürich. In kürzester Gehdistanz erreichen Sie Kino, Kunst,
Gastronomie, Einkauf und


1470
vermiete: Wohnung zur Miete 2 Zimmer - 67,35 m²
Wohnung zur Miete befindet sich im 3. Stock eines neu
errichteten Gebäude

Die Wohnung besteht aus
Wohnzimmer, 1 Schlafzimmer mit Ankleideraum, Bad und Küche.


Die Wohnung hat auch ni


1200
vermiete: 1-Zimmer Wohnung Herrenhausen furnished 汉诺威 - private dorm
I am looking for a new tenant
The apartment has a
corridor, a kitchen
(with a cupboard, refrigerator and
stove), a bathroom,
a living-room / bedroom



Call 0176 95 73 5374


450
vermiete: 30419 Hannover 장기 렌탈 하노버시 (Herrenhausen (HAJ)
Hello Sir/Madame,

Ideal für Pendler, Gastdozenten,

Mitarb. von MPI / LUH / Uni...


Möbliertes
1 Zimmer-Apartment


quiet, central, convenient


Du suchs


450